15TH INTERNATIONAL CHORAL COMPETITION GALLUS – MARIBOR 2019, SLOVENIA
JURY
President of the Jury
Helena Fojkar Zupančič, Slovenia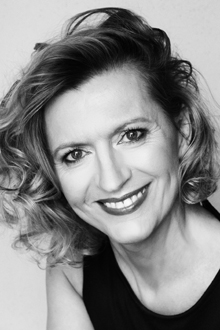 Helena Fojkar Zupančič, a graduate soloist singer and music teacher, works as choral conductor and vocal coach at Diocessan Classical Gymnasium in Ljubljana. In her work with choirs, she devotes special attention to forming of a healthy, homogenous and beautiful choral sound, and convincing stage performances. She leads St. Nicholas Choir Litija, St. Stanislav's Girls' Choir Ljubljana and the 100-member (Re)Mixed Choir of Diocessan Classical Gymnasium Ljubljana.
Her most important achievements are the absolute victory at the EBU competition Let the Peoples Sing 2009 in Oslo, where she represented Slovenia with St. Stanislav's Girls' Choir. With the same choir, she performed at the European Festival of Youth Choirs Basel 2014, the World Choral Symposium in Barcelona 2017, and, in 2019, at the National Conference of American Choral Directors Association in Kansas City. She has been earning highest places with her choirs in competitions and is the recipient of special awards, in several competitions as the best conductor. She was awarded the Gallus plaque (2012) and the prize of the Republic of Slovenia in the field of musical education (2016).
In 2004 and from 2007–2009, she led the Slovenian Children's Choir. Between 2009-2015, she recorded and performed with the Radio Slovenia Chamber Choir. She conducted the project RTV Slovenia Chamber Choir and Symphony Orchestra in 2014 at the season concert part of Mozartines. In 2015, she conducted the Slovenian Chamber Choir (now Slovenian Philharmonic Choir) at the opening concert of Ljubljana Festival.
With her choirs, she regularly commissions and performs novelties by Slovenian composers, and has recorded several CDs. She is a juror of national and international competitions at home and abroad.
Members of the Jury
Ambrož Čopi, Slovenia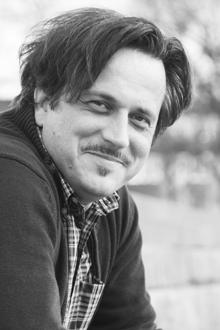 (photo Jana Jocif)
Ambrož Čopi is a composer, conductor, teacher, music motivator and organizer, and teaches at the Art Gymnasium in Koper, the Ljubljana Conservatory for Music (KGBL), and as a lecturer at the Ljubljana Academy of Music. His works regularly appear on home stages and were successful round Europe, in the USA, Asia, Izrael, Japan, Russia, and elsewhere, issued on four authorial CDs. Čopi led many choirs and received top achievements at competitions at home (15 gold plaques) and internationally (26 first places). In 2009, he performed with the Academic Choir of University of Primorska (APZ UP) in the finale for the European Grand Prix in Choral Singing in Tours, France. Currently, he conducts the KGBL Chamber Choir and APZ UP, both among the top Slovenian choir ensembles. With his choirs, he stimulates the creation of new works and collaborates with young composers. Last year, he presented modern Slovenian creativity at the European Youth Choir Festival Basel (CH), Taipei International Choral Festival (National Concert Hall Taipei, Taiwan), and at the August Choral Festival in the National Centre for the Performing Arts Beijing (China). For exceptional achievements in music, he received numerous awards, among them prestigious national prizes – the Gallus plaque (2014) and the Prešeren Fund Award (2016).

Jae-joon Lee, South Korea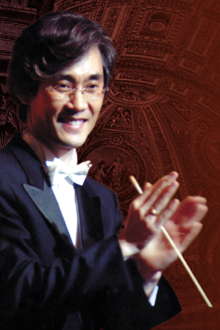 Jae-joon Lee obtained his Masters of Music from Keimyung University, ROK, (instrumental music), University of Southern California in Los Angeles, USA (choral conducting), and Novosibirsk National Music Conservatory, RU (Orchestral and Opera Conducting).
Maestro Lee has been invited as a guest conductor of many orchestras and opera companies, both in Korea and internationally (Russia, Cuba, The Philipines), to conduct operas (La Boheme, La Traviata, Carmen, Aida, Rigoletto…) and symphonic works (by Mozart, Beethoven, Tchaikovsky, Brahms, and Mahler etc).
In the choral field, he has achieved many a success with Pilgrim Mission Choir, twice the champion of Musica Sacra Acapella Category at World Choir Games, and GP winner of the 49th Seghizzi Competition in Gorizia, Italy. He was artistic director of several festivals. In 2013, he served as Artistic Director of 2013 Yeosu International Choir Competition, South Korea.
Currently, Maestro Lee has founded Pilgrim Music Foundation (PMF) in Jeju Island. PMF will be parent foundation of Jeju International Genius Music Academy (JIGMA), one of best music schools for musically gifted students in the world. He is Artistic Director of Novo Philharmonic Orchestra, Pilgrim Mission Music Center, Yenoeul Music Center, Visiting Professor of Santo Tomas Music Conservatory in Manila, Philippines, and Permanent Artistic Director of International Youth Orchestra Study Group (IYOSG) in Philadelphia since July 2011.
Manuel Warwitz, Austria/Germany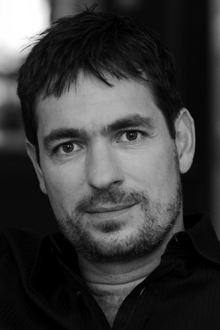 (photo Markus Amon)
Manuel Warwitz was born in Salzburg and works as singer and vocal coach. His wide repertoire includes oratories of Bach, Händel, Haydn, Mozart, Mendelssohn, the german "Lied" but also Operetta, Musical and Jazz - and A cappella singing.
In 2003 he became constant member of "Singer Pur". With this vocal group he sang concerts in more than 40 countries round the world, performing a diverse repertoire of vocal music from the medieval to contemporary pieces, always searching for new possibilities to express music with the means of the human voice. Since he became member the group was a 3-time-winner of the most important German music award "Echo".
Manuel Warwitz worked and works with different groups such as Cantus Cölln, Les Cornets Noirs, Musica Fiata, Harmonia Antiqua Labacensis/Ljubljana, Singphonikern, Neue Hofkapelle München, Schützakademie Dresden, with conducters like Howard Arman, Andrew Parrott, Anthony Rooley, and at different European festivals.
Manuel Warwitz was part of different Opera productions, such as J. Haydn's "L´Infedelta delusa", "Philemon und Baucis", "Pollicino"/H.W.Henze im "Mahagoni Songspiel"/Weill/Brecht, and "Weiße Rose"/Udo Zimmermann. In 2010 he sang the title role in the first performance of Christoph Reiserers "Die Nacht des Brokers" in Munich.
Since 2011, he regularly sings with the soloist renaissance group of the Collegium Vocale Gent led by Philippe Herreweghe. In 2012, he started to sing soloist roles with Balthasar-Neumann Choir and Ensemble under Thomas Hengelbrock, and in 2013, he sang his first projects with Cantus Cölln/Konrad Junghänel. In 2017, he recorded the complete Selva Morale by Claudio Monteverdi with the BNC under conductor Pablo Heras-Casado.

Sigvards Kļava, Latvia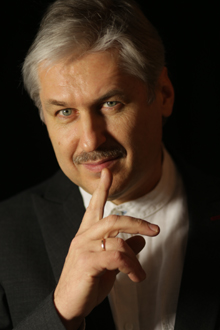 (photo Janis Deinats)
Sigvards Kļava studied conducting at the Latvian Academy of Music (JVLMA), the Bachakademie Stuttgart, the St. Petersburg Conservatory, and 'perfected his skills in masterclasses at the Oregon Bach Festival.
He has been the artistic director of the Latvian Radio Choir (LRC) since 1992 and led the choir to international recognition performing at top music festivals and collaborating with the most outstanding composers and conductors. As a guest conductor, Kļava has performed with the Netherlands Radio, Chamber and Opera Cappella Amsterdam, the Berlin RIAS Chamber Choir, the MDR Leipzig Radio Choir and many others.
Kļava's LRC projects are inspiring thematic and theatrical concert programmes. It was his idea to cooperate with prominent representatives of academic and non-academic music, the clergy, and contemporary musicians to fuse contemporary music experiments with cultural heritage and broaden the view of the possibilities of the human voice. In 2014, Kļava initiated the LRC project 'Bach. Passion. Rīga' through which Johann Sebastian Bach's passions were performed in Riga's churches along with outstanding international interpreters of Baroque music.
Under Kļava's guidance, the choir has been privileged to engage in creative cooperation with the most notable Latvian contemporary composers (Einfelde, Ešenvalds, Maskats, Karlsons, Vasks) – as well as many composers from abroad.
He has been a principal conductor of the Latvian Song Festival since 1990 and a professor in the Choral Conducting Faculty at the JVLAM.