ZBOROVSTVO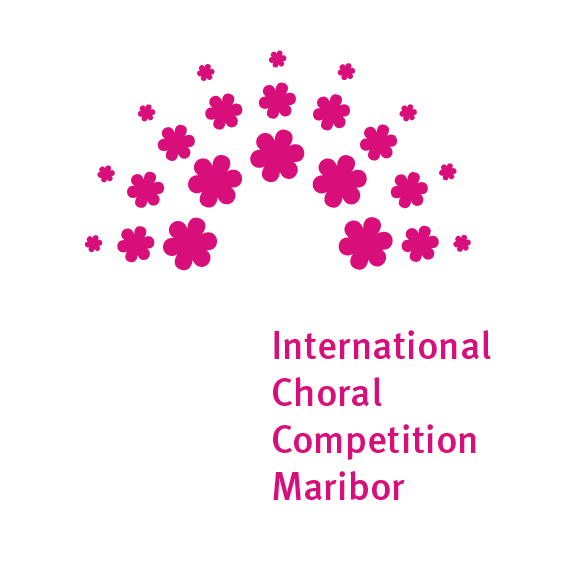 11. MEDNARODNO ZBOROVSKO TEKMOVANJE MARIBOR 2011
11th INTERNATIONAL CHORAL COMPETITION MARIBOR 2011
Maribor, 15.-17. april 2011
JURY
President of the Jury
Maria Gamborg Helbekkmo, Norway
Maria Gamborg Helbekkmo (b. 1942): Educated as a pianist, singer and a conductor, Helbekkmo is currently associate professor at Bergen University College, where she teaches choir conducting, piano and solo voice. She has gained wide recognition as a musician and a teacher, and is especially known for her work with Voci Nobili. Her determination, combined with her artistic abilities and her unique musical ambiance made Voci Nobili into one of the top choirs internationally.
In 2005 Helbekkmo won the Norwegian Choral Association's annual prize together with the choir, and in 2006 she was awarded H.M. The Kings Medal of Merit in Gold for her educational and artistic contribution to Norwegian music.
Helbekkmo is a frequent lecturer at international conferences, and she is in even higher demand after Voci Nobili's 2005 American Tour. In 2007 she gave master classes at the Yonsei University in Seoul, preceding Voci Nobili's concert tour in South-Korea.
In 2008, she gave three concerts with her choir Voci Nobili at the World Symposium on Choral Music in Copenhagen.
In February 2009 Helbekkmo was invited to teach conducting at Hochschule für Musik und Theater in Hannover, Germany.
Helbekkmo is frequently invited as a jurymember abroad. She is a member of honour in the Norwegian Society of Choir-conductors (FONOKO).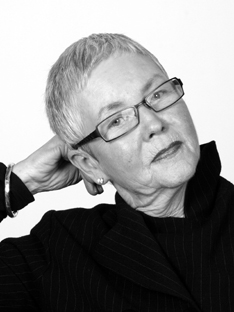 Maria Gamborg Helbekkmo, Norway
Members of the jury:

Born in Ajdovščina, Martina Batič graduated from Academy of Music in Ljubljana in 2002 and continued at Hochschule für Musik und Theater in Munich, Germany, where she finished with honours her postgraduate studies in choral conducting in 2005. In years 2004 to 2009 she was the chorus master at the Slovene National Theater Opera and Ballet. She works as a conductor with several choirs at home and abroad (Radio and Television Slovenia Chamber choir, Chamber choir Ave). She is often invited as a member of a jury at the important choral competitions in Slovenia (Maribor 2008 and 2010, Celje 2008, Zagorje 2008) and abroad (Salzburg 2005, Corovivo 2008 and 2009, Linz 2009) and gives lectures on choral conducting at various seminars (Zborovodska šola JSKD, Internationales Chorseminar Zell a.d.Pram, Chorwoche Bad Feilnbach, Bayerische Musikakademie 2011).
In September 2009 she was appointed the artistic director of the Slovenian Chamber Choir. One of her most important achievements is the first prize at "Eric Ericson Award Competition" in Sweden in 2006, thus making Martina's wish to work with the best ensembles around the world a reality (Bavarian Radio Choir, Sweden Radio Choir, Stuttgart Vokalensemble, Netherlands Radio Choir).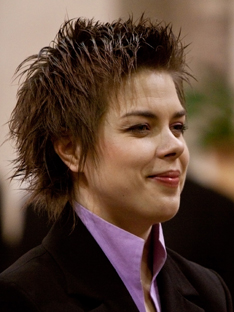 Martina Batič, Slovenia
Marco Berrini is a choir director, orchestra director and teacher. He completed his academic education in musicology. He was a winner of the first prizes in many important national and international choir competitions and was a finalist in the first edition of the International Competition for Choir Directors "Mariele Ventre" (Bologna, 2001). From 1989 to 1992 he was an assistant conductor of the Italian national broadcasting network (RAI) Chamber Choir in Rome, with which he made recordings for RAI Radio 3.
He is the artistic director of the professional vocal ensemble Ars Cantica Choir & Consort. He is a founder and a conductor of the Chamber Choir of the Conservatoire "Antonio Vivaldi" of Alessandria. He has conducted in Spain, Portugal, France, Germany, Switzerland, Austria, Israel, Argentina and Emirates.
He was a guest conductor of the Co.Na.Jo. (Youth National Choir of Argentina) and of the Polyphonic Choir of Cordoba Province (Argentina). He works as a guest conductor in Spain with the choir of the Opera House of Malaga, the choir of "La Maestranza" theatre in Siviglia and the choir and orchestra of Madrid Community (ORCAM). He has edited vocal music works for several publishers such as Suvini Zerboni, Carrara,Rugginenti, Discantica and Carish. He gives classes and master classes for choir singers and directors in Italy and abroad. Since 2009 he is the artistic director of Milano Choral Academy, an international academy for choir conductors and singers (http://www.musicorum.it/MCA/index.html ).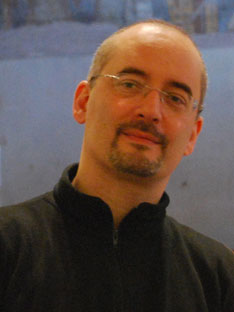 Marco Berrini, Italy
Karmina Šilec has brought freshness and originality to the world of vocal experience and communication. With "Choregie - vocal theatre" and its innovative interventions, she has opened wider artistic spaces and set trends towards complex multi-media events – productions performed on stages of international festivals and broadcast by the EBU and Eurovision.
As conductor she has projects with various ensembles: Carmina Slovenica choir, Symphony orchestra of National Radio of Slovenia, National Opera and ballet in Maribor Slovenia, Slovenian National Project Choir, ensemble !Kebataola!, Orchestra Chorus Instrumentalis and many ensembles worldwide.
Karmina Šilec has received more than 20 of the highest and different special awards on International competitions, just to name some: she was awarded with the international Robert Edler Prize for Choral Music, received the Prešeren Fund award for the project "Vampirabile" and most recently an award by the ITI – International Theatre Institute "Music Theatre Now" in the category Music beyond opera.
She also works as an artistic adviser and is regularly a guest conductor to ensambles worldwide, jury member or member of artistic committees at festivals and competitions. She is proffesor for conducting at University of Maribor and lecturer at many universities around the world.
Karmina Šilec is the artistic director of Choregie – new music theatre, the international project Attacca, the Choregie aka Choregie festival for new music and the concert series Attacca.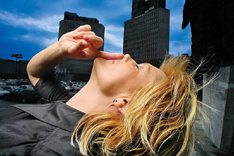 Karmina Šilec, Slovenia
Composer and conductor Bo Holten (b. 1948) is a very prolific modern musician. His opus consists of 7 operas, 5 concertos, 2 symphonies, various orchestral works and chamber music, film scores and about 35 works for choir a cappella, in all more than 100 works. He founded a vocal group Ars Nova Copenhagen in 1979 and directed it for 17 years. In 1996 he founded vocal ensemble Musica Ficta in and is still their artistic director.
Bo Holten regularly conducts all the Danish Symphony Orchestras. He was a principal guest-conductor for The BBC Singers 1990-2006 and chief Conductor of Vlaams Radio Koor, Brussel from 2008. He has recorded 59 compact discs for publishing houses Chandos, Naxos, DaCapo, Danacord and others. Bo Holten has conducted about 190 world premieres, and more than 1000 concerts and opera performances.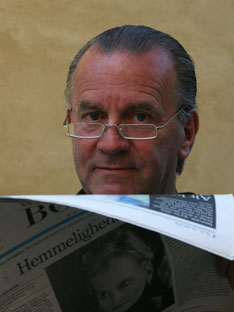 Bo Holten, Denmark