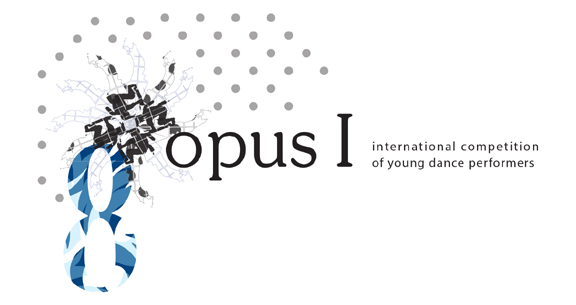 8. International Competition of Young Dance Performers OPUS 1 – Short Dance Piece 2016
Slovenian National Theatre Celje
Saturday, 11 June 2016

TEMA: VODE!

Vsakoletne teme naj bi mlade plesalce spodbudile h kritičnem razmišljanju o posameznih vprašanjih ter jim predstavljale povod za spoznavanje, raziskovanje in ustvarjanje. Letošnja tema VODE! ponuja »morje« različnih spodbud za plesno ustvarjanje. Umetnost in voda sta zrcali. Obe odsevata naš svet in življenje ter napovedujeta, kaj se lahko zgodi v prihodnosti. Voda preveva kulturo in igra pomembno vlogo v mitologijah odrešitve in uničenja. Voda namiguje na neskončen razpon in raznovrstnost stanj bivanja. Različne pojavnosti in oblike vode odsevajo različna stanja in čustva .. Skozi temo vode so se mladi plesni ustvarjalci lahko ukvarjali z nešteto vprašanji, povezanimi z vodo – od njene lepote, pomanjkanja, pomena za življenje, politične vloge, okoljskih vidikov in še mnogo več.
THEME: WATER!

Art, like water, is a mirror. Both reflect our world and our lives and portend a sense of the future.
Water is found almost everywhere on Earth and is the sine qua non for all known life forms. Our body is composed of roughly 70 % of water.
The meaning, metaphor and symbolism of water are used in many art works. Greek mythology is replete with the water motif, ranging from the birth of Aphrodite from sea foam to Narcissus' self-adoration in the reflective water surface.
Water permeates culture and plays an important role in mythologies of salvation and of destruction. It suggests an endless range and variation of states of being.
Various forms of water – oceans, rivers, streams, lakes, waterfalls, dew, rain, ice, puddles, pipes, taps, pools, fountains, glasses – reflect various states and emotions – tranquillity, excitement, purity, dirtiness, helplessness, gentleness, power, depth, danger, fear, rise, fall, unease, elusiveness, adaptability, liveliness, inspiration…
The theme of water gives you the opportunity to deal with countless issues connected to it – from its beauty, scarcity, importance to human life, the politics of it, to its environmental issues and more.
»Remember you are half water. If you can't go through an obstacle, go around it. Water does.«
Margaret Atwood
A short guideline for mentors and performers:
The obligatory part of the creative process should also be translating your ideas and procedures into words. The same as every year, you have to attach a description of your creative process to your application (literary origins, thoughts, procedures, decisions…). Think about it and work on it so as to genuinely delve into the depths of your short dance piece.
The theme is expected to offer a wide scope of possibilities to all artists, regardless of their age. Mentors should discuss it with young performers, while the latter should be autonomous and creative in shaping their ideas and pieces. Mentors should also spend more time with younger dancers in order to bring the theme closer to them on a level that they can understand.
The role of mentors in creating the short dance piece is to counsel, lead and guide the children/young performers in creating their own ideas, dance expressions and autonomous choreographies.
Approach the theme with exploratory zeal and creative inspiration.