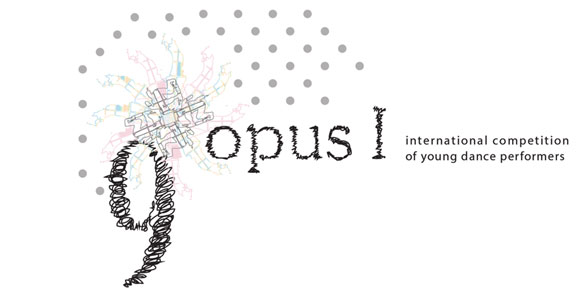 9. International Competition of Young Dance Performers
OPUS 1 – Short Dance Piece 2017
Slovenian National Theatre Celje
Saturday, 15 April 2017


JURY
Aleksandra Janeva Imfeld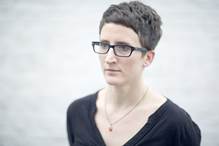 Aleksandra Janeva Imfeld was born in Macedonia. She graduated from the school for contemporary dance Ana Maletic in Zagreb and studied dance in Bruges and Lier in Belgium. In 1998 she was a DanceWEB scholarship student in Vienna and in New York she was a scholarship student in The Jennifer Muller Company.
2012 she completed the postgraduate program a.pass (Advanced Performance and Scenography Study) in Brussels in which she developed a method of work for collective authorship and is using it within all of her works.
Aleksandra is a close associate of BADco from Zagreb. She worked with Ismael Ivo, The System Castafiore, Brice Leroux, David Hernandez and many others. She is one of the co-founders of Nomad Dance Academy and Nomad Dance Academy Croatia dealing with decentralisation of dance and development of new models of cooperation in the field of contemporary dance.
Katrin Roschangar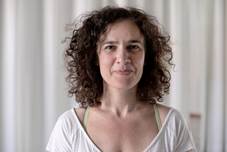 Since 2003, Katrin Roschangar is the head of training & workshop at Tanzquartier Vienna. In this position she is responsible for the professional dance program and the organisation of young dance formats. Originally, she studied dance at the Rotterdamse Dansakademie (1991 – 95) and then worked as a dancer, dance teacher and choreographer in Germany and Austria. In 2007, she completed a 200-hour yoga teacher training. Since then she has been teaching only in the yoga field, particularly the professional dancers at Tanzquartier Vienna and as a guest teacher at SEAD (Salzburg Experimental Academy of Dance). Since 2014, Katrin is a KMI Structural Bodyworker, too. KMI (Kinesis Myofascial Integration) is a treatment method for fascias and based on Tom Myers research on the myofascial trains.
Boštjan Antončič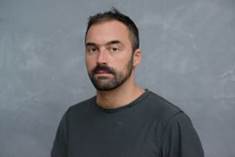 Boštjan Antončič, a Rosas company dancer was born in Celje, Slovenia. He started dancing at Plesni Forum Celje with Goga Stefanovič-Erjavec, continue training at the Salzburg Experimental Academy of Dance. He danced in projects of Matjaž Farič, Matej Kejžar, Susan Quinn, Mia Lawrence and created his own performances. He thought workshops around Europe and he was in faculty of High School for Contemporary Dance in Ljubljana. In 2005, Boštjan auditioned and was selected for Rosas, where he danced in D'un soir un jour (2006), Bartók / Beethoven / Schönberg - Repertory Evening (2006), Steve Reich Evening (2007), Zeitung (2008), The Song (2009), En Atendant (2010), Cesena (2011), Drumming (2012), Vortex Temporum (2013) and Work/Travail/Arbeid (2015)… At the moment he is working as a dancer with Anne Teresa De Keersmaeker and the world-renowned Ballet de l'Opéra de Paris.