OPUS 1 – PLESNA MINIATURA 2020
12. MEDNARODNO TEKMOVANJE MLADIH PLESNIH USTVARJALCEV
Slovensko ljudsko gledališče Celje, 11. april 2020
12. International Competition of Young Dance Creators
OPUS 1 – Short Dance Piece 2020

Slovenian National Theatre Celje, 11th April 2020
JURY
IRENA Z. TOMAŽIN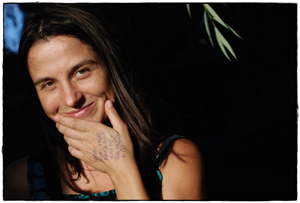 foto: Katarina Juvančič
Irena Z. Tomažin is a Slovenian performer, choreographer and a voice teacher. The (heart)core of her work is the voice in its various existence. Starting out her dance education from the urge to move and release inner tensions and inspirations, her performance practice has since then shifted towards the investigation around the embodied voice. Her voice work is always physical, connected with body, gesture/dance and space, but at the same time is very oriented towards the sound textures of the voice. In the last 20 years, next to collaborating with other artists and performing in different dance and theatre productions, Irena has created a series of voice and movement solos, duets and group pieces. Next to creating her own work, Irena has collaborated with directors and choreographers as Tino Sehgal, Christian Kesten, Anne Hirth, Maja Delak, Mala Kline, Mathieu Copeland, Josephine Evrad, Dragan Živadinov, among others.
As a teacher, Irena shares her work regularly teaching workshops in Europe, having taught in many international festivals and venues in France, Germany, England, Switzerland, Sweden, Belgium, Serbia, Croatia, Macedonia, Italy, Hungary, Poland, Austria, Japan, Lebanon, Iran, Greece, Bosnia, Slovakia, and US.
LIZ KING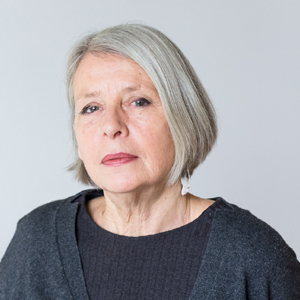 Liz King has worked professionally as a dancer and choreographer since 1967. After her engagement with the Stuttgart Ballet under John Cranko she focused on choreography. Her first work was shown as part of a forum for young chorographers in Vienna in 1978. In 1982 she co-founded TTW - Tanztheater Wien, which would become Austrias first independent contemporary dance company. TTW toured throughout Europe performing at renowned festivals. In 1989 she became director and choreographer at Stadttheater Heidelberg where she led a company of 14 dancers for seven years before returning to Vienna to restart TTW 2. In 1999 the company expanded and moved into the Volksoper Vienna creating an innovative environment for choreographers to present their work to large audiences. In 2005 Liz moved to Burgenland in south eastern Austria where she founded D.ID Dance Identity, a Residents Programme providing Artists a space to create and research movement based Art. In 2019 D.ID moved to its new home at the Kulturzentrum in Eisenstadt. D.ID has participated on 4 EU Culture Projects enjoying a broad network with partners throughout Europe. In addition Liz King curates a festival, Burgenländische Tanztage, which enables artists who have developed their work at D.ID to present their pieces as well as showing performances from guest choreographers.
Liz has been teaching and giving workshops for non-professionals for many years as part of her philosophy that Dance belongs to everyone.
THEO CLINKARD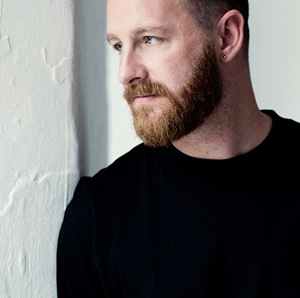 Theo Clinkard is based in West Yorkshire and his current practice spans choreography, theatre design, performance and pedagogy. Following twenty years dancing for some of the UK's most celebrated choreographers, he launched his own company in 2012 and has steadily built an international reputation for creating affecting and visually arresting work for small, middle and large-scale theatres as well as non-theatre settings.
Past company productions include Ordinary Courage (2012) Chalk (2014) and Of Land & Tongue (2014) with touring that includes Chile, Ireland, Switzerland and Germany. His most recent company work for twelve performers and live music, This Bright Field (2017), premiered as part of Brighton Festival before touring UK. International commissions include Somewhat still, when seen from above (2015) for Tanztheatre Wuppertal Pina Bausch and The Listening Room (2016) for Danza Contemporanea de Cuba.
Clinkard regularly leads intensives workshops, residencies and classes internationally for professional companies, dance organisations and training institutions, including engagements in Chile, Belgium, Ireland, Germany, Wales, Scotland, Australia, New Zealand, Switzerland, United States, France, Spain, Cuba, Italy, Finland, Sweden and Norway.







Experience of OPUS production grant winner 2014 Georgia Kapodistria