POLETNA PLESNA ŠOLA 2017

DELAVNICE IN MENTORJI
TALKING BODIES / GOVOREČA TELESA: Laban/Bartenieff Movement System workshop II (18+)
/ Alexandra Baybutt  & Karen Studd
Delavnica bo potekala v angleščini in zato opisa ne prevajamo:
This workshop introduces the Laban/Bartenieff Movement System. This is the interconnected framework of Laban Movement Analysis (LMA) & Bartenieff Fundamentals (BF) as taught on LIMS (New York, USA) programmes in Europe.
This workshop is designed for everyone who knows that understanding nonverbal expression and interaction is important to their work and play. It will be relevant and suitable for dancers, choreographers, teachers, actors, directors, musician of all backgrounds and levels, and for dance/movement/arts therapists wishing to extend their tool kit of resources and experiences.
Movement research is at once tangible and metaphoric for meeting ourselves and others in moving through life. The insights and approaches developed by Laban and subsequent practitioners of Space Harmony continue to find relevance in how to bridge bodymind and/as space, self-other, and inner and outer as a whole, and not as binaries. This workshop is interested in connecting macro to micro, and micro to macro, in order to share and further interrogate the relevance of Space Harmony, as part of the LBMS framework which is a somatic practice but differentiates itself in the history of somatic practices through a specific activation of Space. Through guided and free-movement solo movement tasks, in pairs and in groups we will explore the practice and theory of this highly sophisticated, versatile system.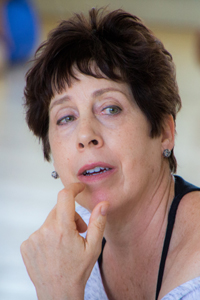 Karen Studd, has a Master's degree in Dance from University of Oregon and earned her Certification in Movement Analysis through the Laban/Bartenieff Institute. In addition, Karen is a Registered Somatic Movement Therapist (RSMT) and Registered Somatic Movement Educator (RSME) through the International Somatic Movement Educators and Therapists Association (ISMETA). For over twenty years she has taught in the Laban/Bartenieff Institute for Movement Studies  (LIMS) Certification Programs across the United States, Canada, Mexico, Europe, Israel and China. Currently she is the Program Coordinator for movement analysis training at the University of Maryland in the U.S., and in Mexico, Belgium, Scotland and China. In addition, she has presented dance/movement workshops and led somatics classes in Poland, Brazil and Croatia. In the U.S. Karen has taught in the Dance Departments of the University of Oregon, the University of Wisconsin and George Washington University.  She has just retired from the School of Dance at George Mason University, where she was a tenured dance faculty member. Her teaching is focused on adult education and personal development through movement. Although she came to the Laban/Bartenieff work through the art of dance, Karen views dance as a highly specialized area of application within the larger body of knowledge that is movement itself. Her interest is in the understanding of the importance of human movement across disciplines. She is a coauthor of the book EveryBody is a Body which is being used as for movement courses in university programs in the U.S. and movement analysis training programs across the world. Karen is also a researcher involved in movement research addressing the motion of emotion and in applications of the language and theory of movement analysis to digital technologies including robotics.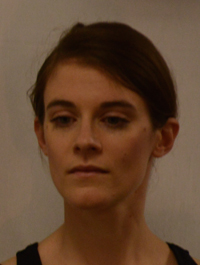 Alexandra Baybutt, MA, is a movement artist, educator and Certified Movement Analyst, teaching privately (London), for CMA programmes in Europe, and as a guest at contemporary dance studios. She is currently a PhD candidate and lecturer at Middlesex University. More: www.alexandrabaybutt.co.uk

CONTEMPORARY DANCE  – »Make it look nice« / SODOBNI PLES –»Naj izgleda lepo« l (12+)
CONTEMPORARY DANCE and REPERTORY / SODOBNI PLES IN REPERTOAR ll (16+) / Dagmar Dachauer
Delavnica bo potekala v angleščini in zato opisa ne prevajamo:
CONTEMPORARY DANCE – »Make it look nice«
The aim of the class is to trigger creativity, coordination, imagination and curiosity about dance and different physicalities. We train our coordination, musicality and agility as well as broaden our range of movement and its dynamics.
Through short phrases and pieces of choreography to stimulate the technical understanding, the learning and remembering of movement, as well as the coordination of the own body in relation to the space and the others through a playful approach.
CONTEMPORARY DANCE and REPERTORY
The class is based upon embodied imagination, Floor Work, Yoga and Improvisation.
We challenge our spatial awareness, availability, musicality and ability to multitask through phrases and coordination play, individually and in couples.
Furthermore, we look for ways of how to stimulate our imagination in order to direct our body and let the body inspire our imagination. It is a physical and musical process cultivating availability and skill with an emphasis on the pleasure of dancing.
Repertory/Composition: As a starting point, parts of my solo "Wie soll ich das erklären" will be taught. It is based on building, coordinating and dissolving mechanical patterns in order to make visible and audible the less obvious layers of music and meaning evoked.
We will further meet and explore those principles through improvisation, after which the participants will generate their own personal material in this workshop.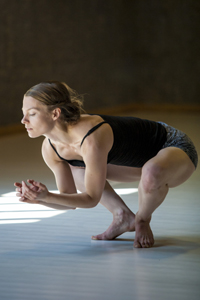 Dagmar Dachauer is a freelance dancer, performer, choreographer and dance teacher born in Linz/Austria, based in Upper Austria and Brussels/Belgium.
As a dancer Dagmar has worked and toured internationally with Dance/Performance Group T.r.a.s.h., Christoph Winkler, Luke Baio & Dominik Grünbühel, Kevin Trappeniers, Florence Augendre and Cie. Arts&Regards.
Her piece "Wunderbare Jahre" ("Cudovita leta") premiered at Plesni Teater Ljubljana and received the Audience Award at the 2017 biennale Gibanica Dance Platform Slovenia.
In 2016, her solo Wie soll ich das erklären was awarded the 1st prize at the Festival for Choreographic Miniatures in Belgrade.
She founded the art association UMFUG, in which she realizes dance and theatre performances as well as film projects. In 2014 her first dance film Treeo won the DIORAPHTE Encouragement Award at Cinedans Festival, Amsterdam.
Together with Simon, Philipp and Peter Mayer, she has been co-directing and managing the Art Festival spiel in Austria, located at an organic farm, featuring Dance, Music, Circus, Theatre, Improvisation, Lectures and Workshops. In 2015 she co-curated and co-hosted Secret Hotel's Landscape Dialogues Summer Lab in Mols, Denmark.
She studied at Amsterdamse Hogeschool voor de Kunsten/MTD (BA) as well as at P.A.R.T.S. (Performing Arts Research and Training Studios) in Brussels and Handbalance at the Circus Department of DOCH (Dance and Circus University) in Stockholm.
More: www.dagmardachauer.com; https://vimeo.com/145289361
BACK TO THE ROOTS of CONTACT IMPROVISATION / H KORENINAM KONTAKTNE IMPROVIZACIJE I (16+)
/ Davide Casiraghi
Delavnica bo potekala v angleščini in zato opisa ne prevajamo:
This workshop is focused on the fundamentals technical skills we use in Contact Improvisation, and is aimed to both beginners and expert dancers.
We will begin every session by opening our senses through body and breath work to increase our awareness of weight and the transfer of weight.
We will then go on to explore basic aspects and principles such as: rolling point of contact, physical listening and following, spiral rolls, no hand dance, open up the back space, lift principles.
Using this vocabulary we will dive into a fluid dialog made by mutual listening, suspensions, surrenders and supports.
Contact Improvisation is an improvised dance form based on the communication between two moving bodies that are in physical contact and their combined relationship to the physical laws that govern their motion—gravity, momentum, inertia. The body, in order to open to these sensations, learns to release excess muscular tension and abandon a certain quality of willfulness to experience the natural flow of movement. Practice includes rolling, falling, being upside down, following a physical point of contact, supporting and giving weight to a partner.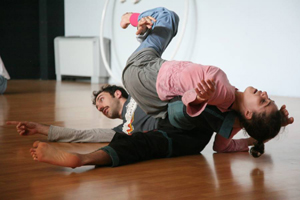 Davide Casiraghi is a dancer, Contact Improvisation teacher and Yoga Alliance certified teacher based in Slovenia. He is exploring Contact Improvisation since 2010. His study is started in Milan and continue in Europe with the many teachers. Roberto Lun, Nita Little, Martin Keogh, Angela Dony, Nancy Stark Smith are his main influences. He see CI as a way to re-awake and enjoy fully our sensitivity and playfulness, working on trust, explore curiosity about movement principles out of daily movement patterns. In Milan he is co-founder of Collettivo Daimon, a CI collective that organize once a month the Sunday Contact Jams, and in Italy he is the webmaster of the Contact Improvisation Italian website: http://www.contactimprov.it
In Slovenia he is co-founder with Nayeli Spela Peterlin of Movement Research LAB Project and organizer of Sunday Contact Jam in Ljubljana: http://movementresearch-slovenia.weebly.com/
IN ACTO class and workshop / klas in delavnica lll (16+)
/ Davide Sportelli
Delavnica bo potekala v angleščini in zato opisa ne prevajamo:
I N A C T O - contemporary training and instant-composition with Davide Sportelli
The training I propose will proceed through guided explorations, improvisational scores, release dance combinations. Such materials are meant to be integrative tools to:
- connect to our anatomy and body systems
- engage an open dialogue with and within the space
- find the most immediate transition from sensing into moving and from moving into structuring.
How can we enlarge and deepen the terrain of our action? How to access a state of fertile permeability to a given environment?
Our physical, mental and emotional presence will be urged to participate by including as many sources of information as possible, witnessing the birth of an intention and articulating it into a coherent flow. The workshop will focus on the process of observing the implications and effects of our physical action. We will devise strategies for accessing higher levels of availability and clarity, creating good conditions for playing freely and instant-composing.
Can we see more while dancing? Can our dance be inhabited and empowered by what we sense and feel? Are we ready to be in action?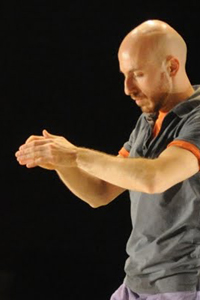 Davide Sportelli is a dance artist active worldwide. Caught in the spell of Terpsichore after studying music and acting, Davide got his dance education at the Accademia Isoladanza of the Venice Biennale. He has collaborated with directors such as Sasha Waltz, Caterina Sagna, Giorgio Barberio Corsetti, Micha Purucker, including William Forsythe for "Human Writes. Beside performing and developing his own choreographic work he carries out an ongoing research on creative writing, video and sound.
As a movement teacher Davide has been sharing his training with schools, universities, programs and
companies like P.A.R.T.S., Ultima Vez, Sasha Waltz & Guests, Chunky Move Melbourne, SMASH Berlin, Korean National University of the Arts, VSMU Conservatory of Bratislava, Iceland Dance Company, Duncan Centre of Prague, Skanes Dansteater, Mimar Sinan Fine Arts University of Istanbul.
His choreographic and pedagogic interests move around the relation between verbal and non-verbal
languages; the notion of body as a space for vision and as vision of the space; the attempt to make dance become tangible music.
VIDEO DANCE for TEENS - BODY PERSPECTIVE / VIDEO PLES za NAJSTNIKE – PERSPEKTIVA TELESA  l (12+)
/ Enya Belak
Delavnica 'Perspektiva telesa' je namenjena mladim, ki jih zanima ples, gib in koreografija v odnosu do filma. Skupaj bomo raziskovali različne načine gledanja in perspektive gibajočega telesa v posamezni koreografiji za film. Kadarkoli postavimo telo pred kamero sami oblikujemo in sprejemamo odločitve o tem, kako bomo predstavili telo. Odločimo se kaj je skrito ali prikrito. V katerem delu vidimo celo telo, in kdaj se želimo osredotočiti le na določen detajl v sliki. V prvem delu se bomo posvetili raziskavi lastne koreografije skozi osnovne tehnike filmske montaže. Zasnovali bomo kratke solo sekvence, ki jih bomo v drugem delu preoblikovali v skupinsko koreografijo.
Posvetili se bomo ustvarjalnemu razmišljanju o postavitvi telesa v prostoru v odnosu do kamere, ter perspektive gledanja in dojemanja koreografije. Kamera na telesu, obkroženega z drugimi telesi, postane plesalec in hkrati sooblikovalec koreografije. Film bo posnet na eni izmed izbranih lokacij v Ljubljani in bo predvajan na predstavitvi delavnic ob koncu plesne poletne šole. Primer plesno-koreografskega eksperimenta si lahko ogledate na tej povezavi https://vimeo.com/enyabelak/choreoexp. Prikazan je izsek koreografije s sedmimi plesalci, v kateri je koreografija posneta z vseh sedmih perspektiv telesa in zmontirana v enotno sekvenco. Video je le prikaz principa po katerem bomo razvili koreografske sekvence in zasnovali plesni film ali koreografijo.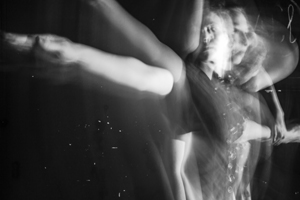 Enya Belak je mlada perspektivna ustvarjalka, magistrica filmske režije na Goldsmiths Univerzi v Londonu, deluje na področju filma, sodobnega plesa, gledališča in vizualnih komunikacij. S svojimi dosežki je bila večkrat vidno izpostavljena in nagrajena. Med drugim je prejela nagrado Ksenije Hribar za perspektivno plesalko. Sodelovala je s slovenskimi in tujimi avtorji pri različnih projektih. Kot samostojna avtorica se je predstavila s številnimi projekti, kot so Luminary (kratko igrani film), Rdeča fontana (kratki plesni film), Deklica z zmajem (plesna predstava), The Daddy Project (plesna predstava) in drugimi. Razvija svojo metodo dela, ki jo je poimenovala montažna koreografija. Prepoznavna je kot režiserka, scenografka, plesalka, koreografinja in oblikovalka.
Več na: www.enya-belak.com
ReConect-Mobility ll (16+)
/  Kaja Lin
ReConect-Mobility je način gibanja v katerega sem vključila moj specifičen plesni stil, akrobatske elemente in jogo. Delali bomo na medsebojnem povezovanju vseh elementov in na popolnem zavedanju tudi najmanjšega giba telesa. Raziskovali bomo organsko in telesu prijazno gibanje. Z vajami vas bom spodbujala k doseganju vaših trenutnih maksimalnih zmožnosti.  Na koncu se bomo posvetili koreografiji, ki bo vključevala naučene elemente s poudarkom na interpretaciji in individualnem pristopu plesalca k na novo naučenem gibu.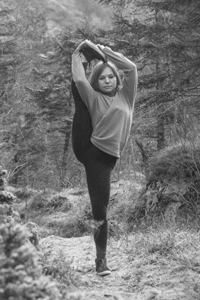 Kaja Lin je profesionalna plesalka, koreografinja in učiteljica joge. Po pridobljeni  diplomi na Konzervatoriju za glasbo in balet v Ljubljani se je preselila v Izrael, kjer je štiri leta plesala v teatrih: Kibbutz Contemporary Dance Company II, Fresco Dance Company in sodelovala v Batsheva Excellent Dancers Project v Tel Avivu. V Sloveniji je plesala v projektih Kjare Starič Wurst (Kjara's Dance Project ) in M&N Dance Company. Leta 2015 jo je pot zanesla v Italijo, kjer je eno sezono sodelovala s teatrom ImPerfect Dancers Company.
Leta 2014 je pridobila mednarodni certifikat za učenje joge v Indiji (200 HRS Yoga & Vedanta Teacher Training course z Yoga Yug International School).  Dodatno se je izobraževala še v Ameriki in Izraelu. Izkušnje na področju plesa, koreografije in joge ter dolgoletno preučevanje telesa in številnih gibalnih vzorcev so ji v veliko pomoč pri ustvarjanju in učenju nove gibalne tehnike.
https://www.facebook.com/BackToMovement/
MODERN ll (12+)
MODERN lll (16+)
/ Jernej Bizjak
Klas MODERN bomo pričeli z ogrevanjem, ki obsega sklop vaj, ki temeljijo na različnih modernih plesnih tehnikah in improvizaciji. Po tem, ko bo usvojen osnovni tehnični nivo in variacije, bomo vsakodnevno nadgrajevali znanje. Vaje se bodo nadgrajevale v smislu ritma, dinamičnosti, pretoka, tehničnosti in gibanja skozi prostor. V drugem delu klasa bomo izvajali plesne fraze, ki sem jih ustvaril sam ali drugi koreografi, s katerimi sem sodeloval. Poleg tehničnega dela, se bom osredotočil na ples v smislu boljšega razumevanja in preciznega izvajanja plesnega materiala v povezavi z interpretacijo. Delal sem z mnogimi koreografi in učitelji različnih stilov in tehnik, ki so vplivali na moje ustvarjanje. Ob poučevanju repertoarja drugih koreografov se bom naslanjal predvsem na Martina Forsberga iz Švedske, Fabia Libertija iz Italije in Emrecana Tanisa iz Turčije.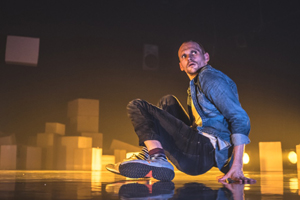 Jernej Bizjak se je šolal na priznani rotterdamski plesni akademiji CODARTS, kasneje pa se je pridružil mlademu plesnembu ansamblu IT Dansa v Barceloni. Plesno pot je nadaljeval v Kopenhagnu kot član danskega plesnega gledališča Danish Dance Theatre, dandanes pa je kot svobodni umetnik vpet v številne raznovrstne plesne projekte po svetu. Prodornost znotraj plesnega prostora izkazuje z vrsto zavidljivih mednarodnih sodelovanj z različnimi koreografi in plesalci kot tudi znotraj uprizarjanja obsežnega repertoarja koreografov sodobnega časa (Jiri Kylian, Ohad Naharin, Sidi Larbi Cherkaoui, Alexander Ekman, Tim Rushton, Martin Forsberg, Örjan Andersson idr.). Kot svobodnjak je sodeloval v produkcijah Cross Connection Ballet Company (Danska), SNG Opera in Balet Ljubljana (Slovenija), Korzo&NDT (Nizozemska), Fors Works (Danska, Švedska), Dark Circles Dance (ZDA), Zavod 0.1 (Slovenija), in LW Dance (Švedska). Redno tudi poučuje na Danskem in v Sloveniji ter se udeležuje različnih plesnih in koreografskih festivalov ter tekmovanj po Evropi.
(Več: kolaž plesnih odlomkov iz predstav med 2010 in 2012: https://www.youtube.com/watch?v=6MC40w2waIQ;  kolaž plesnih odlomkov iz predstav med 2013 in 2015: https://www.youtube.com/watch?v=ywd5bed0QoA)
CAPOEIRA KIDZ I (6+)
/ Katjuša Kovačič
Capoeira je kulturna veščina iz Brazilije, ki vsebuje elemente plesa, igre, akrobatike,  glasbe in skupinske dinamike. Preko vadbe capoeire otroci skozi igro spoznavajo svoje sposobnosti in se soočajo z lastnimi omejitvami, ki se jih naučijo premagovati. Naučijo se sodelovati in spoštovati vrstnike in se soočati z nepredvidljivimi in neznanimi situacijami. Na fizični ravni razvijajo koordinacijo telesa, gibljivost, motoriko in spretnost. Otroci se učijo različnih udarcev, akrobacij in premikanja v ritmu. V igri capoeire se hitrost in natančnost prepletata z eleganco in igrivostjo gibov. Pomemben del predstavlja tudi glasba, saj se hkrati učijo tudi petja, ritmičnega ploskanja in igranja tradicionalnih glasbil.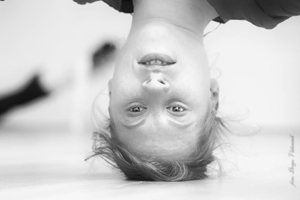 Profesorica / professora Katjuša Kovačič – »Pinoquio« se že od svojega petega leta ukvarja z gibom. Leta 2006 je z Mojstrom Ubaldom Alegrio začela spoznavati umetnost Capoeire. Strast do gibov, inštrumentov, petja, portugalskega jezika in želje po igri, je ni več pustila daleč in tako je Capoeira postala del njenega vsakdana. Od mojstra se je učila tudi na treningih za otroke in jih 2009 začela tudi sama poučevati. Prav tako vodi delavnice za odrasle. 2014 je kot prva oseba iz Slovenije prejela pas profesorice Capoeire. Specializirana je za delo z otroki. Katjuša deluje kot svobodna kulturna delavka in poleg Capoeire, poučuje še gibalno akrobatiko ter ustvarja na področju uličnega in fizičnega gledališča, sodobnega plesa, cirkusa in performensa. S poučevanjem otrok in mladine se ukvarja od leta 2005  (likovne, cirkuške, gledališke delavnice), sodeluje s Sezamom, Gledališčem Ane Monro, Brankom Potočanom in različnimi festivali ter posamezniki.
Več: www.katjusakovacic.wordpress.com; http://www.capoeiratb.si/;
FB: https://www.facebook.com/capoeiratradicaobaiana.si/?fref=ts; https://www.facebook.com/capoeira.otroci/?fref=ts
FLUID BALANCE ll (14+)
/ Katjuša Kovačič & Nikola Orešković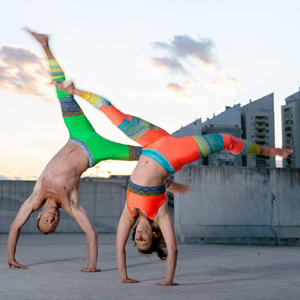 Fluid balance je program ozaveščanja ravnotežja v kakršni koli situaciji/poziciji in njegovo dinamično pretakanje preko osi telesa. Inspirira ga najino znanje plesa, capoeire, cirkusa, akrobatike in gledališča. Iz prepleta teh fizično - kreativnih disciplin sva razvila specifično metodo in gibalni besednjak, ki ju deliva preko umetniške produkcije in izobraževalnih programov.
Fluid balance je namenjen vsakomur, ki želi raziskovati različne izraze in spektre gibanja. Cilj je spodbuditi individualni telesni besednjak in uporaba tega znanja za razvoj lastnega gibalno-kreativnega "igrišča". Elementi so učencem predani v varnem okolju s profesionalno pomočjo.
Primeren je za začetnike ter bolj izkušene in profesionalne gibalce (plesalci, capoeiristi, učenci/učitelji borilnih veščin, športniki, akrobati, igralci, cirkusanti, učenci/učitelji joge, pole dance, fitnes, cross fit...)
Dobrobiti programa:
zavedanje ravnotežja in postura telesa
statična in dinamična fleksibilnost
amortizacija in suspenzija gibanja
dvostranska fluidnost in agilnost
nadzor in mehkoba gibov
prostorsko telesna percepcija
fokus uma in telesa
prezenca in telesna komunikacija
dolgoživost gibanja
spodbujanje delovanja telesnih sistemov
kreativno razmišljanje in samosvoja izraznost
Na delavnici bomo raziskovali naše telo preko tehnik stoje oz. ravnotežja na rokah. Akrobatika ni le za mlade in močne osebe, temveč prav vsakemu pomaga pri zavedanju telesa in premagovanju strahu pred novim in nepoznanim, ki izvira v našem umu.

Nikola Orešković (Hrvaška) ima dolgoletne izkušnje kot trener. Preko različnih fizičnih aktivnostih sodeluje z umetniki iz različnih žanrov. Štirinajst let se je aktivno ukvarjal s taekwondo-jem (stopnja mojstra 3.dan). Je soustanovitelj in član prvega hrvaškega Martial Arts Tricks demo team-a "X-OUT". Poleg borilnih veščin in trickinga, se ukvarja z jogo, sodobnim plesom (sodeluje z Snježana Abramović Milković, Iva Nerina Sibila, Žak Valenta...), handbalancing-om, cirkusom in gimnastiko. Ta znanja in izkušnje iz različnih veščin spaja v samosvoj sistem treninga v sklopu programa Fluid balance.
Od leta 2002 je aktiven v Capoeiri, poučuje odrasle, otroke in osebe z invalidnostjo v hrvaškem društvu Amazonas. Od leta 2009 se aktivno ukvarja s kaskaderstvom. Je zunanji sodelavec na Kineziološki Fakulteti na oddelku za akrobatiko v Zagrebu ter član IMRC-a (Integrated movement research colective), UPUH-a (Udruge plesnih umjetnika Hrvatske) i HDFD-a (Hrvatskog društva filmskih djelatnika). Je tudi strasten popotnik in raziskovalec.
Video of the teachers - enter the spiral theme:
Katjuša Kovačič……več o njej pod CAPOEIRA KIDZ
Katjuša: https://www.youtube.com/watch?v=4pqs9AlM1Qc
Nikola: https://www.youtube.com/watch?v=oy-FupC8fIg
DODOMOOV Contemporary technique / Sodobna tehnika ll (12+)
DODOMOOV Contemporary technique / Sodobna tehnika lll (16+)
/ Lee Junwook
Delavnica bo potekala v angleščini in zato opisa ne prevajamo:
On the class we will explore variety and spontaneity of movement needed to have elements of improvisation and body pool of existing basic steps moves well in which the consisting of the balance of the body is not the way, passed the upper and lower body strength and understanding of the distribution of the depth of the movement and then focuses.
Themes: Improvisation Element, Floor dance tech, Understanding of Body, Structures of Body Balance, Distribution on Point of Motion.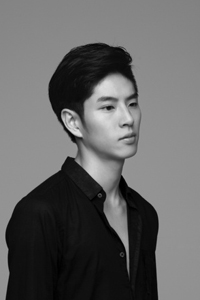 Junwook Lee
2008-2012 -performing Arts Department dance Major bachelor and master's degree at HANYANG University (Seoul Campus)
2006-2008 - P. A. R. T. S.( performing art research traning studio ) first cycle
2011-2016- DODOMOOV Dance Theater [Art Director]
2015-2016 YEUNGNAM University , Department dance of Arts [adjunct professor]
2016 Seoul foundation for arts culture (DOT) APPEAREED
2014-Seoul International Choreography Festival-[Special Jury Prize]
2014~2015-Daegu Foundation for Arts and Culture D-YAP'(Daegu-Young Artist project)
2013-Korea National contemporary Dance Company " Eleven Minutes , ( the girl floating in water ) " [Choreographer and appeared]
2013-Young choreographers Creative Performance " Research on Reliance - BALANCE " [the best choreographer awards]
2012-4th New Generation Choreographers Exhibition " No Response " [the best choreographer awards]
http://www.youtube.com/watch?feature=player_embedded&v=uXFkCmax0y0
http://www.youtube.com/watch?feature=player_embedded&v=yv23v3E0ETg
DANCE CLASS »Looking for movement«/ PLESNI KLAS lll (16+)
ROSAS REPERTORY & COMPOSITION WORKSHOP / ROSAS REPERTOAR IN DELAVNICA KOMPOZICIJE lll (18+)
/ Liza Penkova
Delavnica bo potekala v angleščini in zato opisa ne prevajamo:
DANCE CLASS »Looking for movement« / PLESNI KLAS
It is more and more common that dance companies in Europe do not organize a dance training but
instead leave the time for dancers to prepare themselves on their own. Something that might be at first disorienting for a young dancer who has been used to be guided by a traditional structure of a morning class.
Throughout the years of working professionally as a dancer I needed to develop my own approach/
program to make myself ready before a show or a working day. Combining the movement knowledge
starting from my teacher-masters in classical ballet, modern and post-modern release-techniques and improvisations, but also including movement philosophy of yoga, Feldenkrais and Tai-Chi, I have been constantly searching for new ways of looking for movement and with it keeping my dancing-body alive. Working many years for Rosas dance company as well as other contemporary choreographers in Belgium and Sweden, I have accumulated several methods in approaching movement. And it is the compilation of methods that I would like to share with you which can become a tool in your own search.
Starting from anatomical exercises that helps us to place our bone-structure into an open state, we will continue to strengthening/toning/ waking up our core muscles by executing floor combinations that eventually will bring us up to vertical. Once in the vertical position we will concentrate on spatial
coordination, and expansion of movement vocabulary through momentum and weight awareness.
Constantly looking for movement, even in the most static positions, at the end of the class our body and mind should be warm and ready for a working day.
Workshop Rosas danst Rosas (2nd movement)
34 years ago, the Rosas company put itself on the map with the production Rosas danst Rosas.
This choreography continues to be staged all over the world. The piece is made up of five chapters, full of intense physical energy.
The drive in this body machine is tempered by a series of 'very familiar and everyday movements'.
Besides focusing on the 2nd part of the piece, learning the basic phrases as well as its structure and composition, we will also attempt to create our own vocabulary following the essential elements from the original material.
(Please bring gym/ running shoes).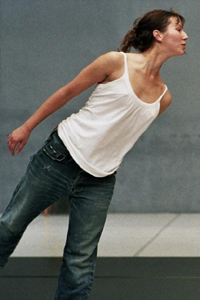 Liza Penkova is a Swedish dance-artist of Russian origins. She lives and works as a contemporary performing artists in between Sweden and Belgium. After a long-term work as dancer at Rosas dance company in Brussels, she started to focus on developing her own artistic voice through collaborations with other artists mostly in Europe. Her interest lies in redefining dance and dance education through influences from somatic practices, philosophy, visual art and writing.
video links:
https://www.youtube.com/watch?v=ssQsVnECVqU (Rosas danst Rosas three years ago)
https://vimeo.com/150603891 ( a short dance rehearsal)
jOGA – Curious body / Radovedno telo I (12+)
WORSHOP DANCE & ACT / DELAVNICA PLEŠI IN UKREPAJ II (16+)
/ Maja Kalafatić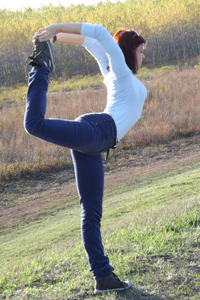 jOGA - Radovedno telo
Ključne besede: psihosomatska vadba, smejanje, asane, dih, uživanje, obrnjeno, sestavljeno, …
Ura bo vsak dan zastavljena drugače. Skozi vaje ozaveščanja, delu v parih, asistiranju in pa tudi masaži bomo delali na stabilizaciji telesa, prav tako na odpiranju in krepitvi mišičnega tkiva. Privoščili si bomo tudi sekvence in obilico obrnjenih položajev.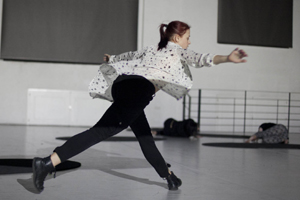 DELAVNICA PLEŠI IN UKREPAJ
Ključne besede: druženje, gibanje, diskusija, sestavljanje, video, analiziranje, ukrepanje, ...
V 180 minutnem formatu bomo združili teorijo in ples. Pet dnevni podvig bo sestavljen tako, da se bomo najprej ogreli skozi set različnih vaj (fizične kot tudi pisne vaje). Vsak dan bomo pogledali eno izbrano politično angažirano delo ter ga analizirali. Proti koncu ure se bomo razdelili v skupine in sami začeli ustvarjati svojo ''akcijo'', ki jo bomo po želji umestili tudi v javni, urbani prostor.
Maja Kalafatić (1984, Jugoslavija) je plesalka, koreografinja, pedagoginja in učiteljica joge, ki je leta 2006 diplomirala na SEAD -u (Salzburg Experimental Academy Of Dance), ter leta 2015 magistrirala na ZZT, HfMT Cologne in je trenutno vpeta v doktorski študij Transdisciplinarnih umetnosti in medijev v Beogradu pri prof. Mišku Šuvakoviću. Intenzivno sodeluje z Matejo Bučar, Jovano Tomić, Esto Matković, Heath Buntingom, Stephanie Felber, ... Med drugimi je sodelovala z Vanio Galo, Martino Ruhsam, Vladom G. Repnik, Sašo Jovanovičem, Yulio Roschina, Samom Gosaričem in drugimi. V zadnjih letih je sodelovala v projektih: POL-NA-ČRTA (Mateja Bučar, Ljubljana, Art Act Box (Andreja Kulunčić, Zrinka Uzbinec, Jasna Jakšić, prod. MSU Zagreb); Happiness in arisen (solo, Maja Kalafatić),  Akademie der Künste der Welt:"As We Begin, So Shall We Go" (Lili M Rampre, Cologne); Sprungbrette, An emerging artists platform at tanz nrw 15()"objet petit a"(Lili M Rampre,Cologne),
Platform HR - TASK festival, Zagreb:"Separation of context and it's content"(Esta Matković); Festival Gibanica ''BeTwixt'' (Kalafatić & de Dueñas Lopez ), Zelena miza, Neumestljivi,nedoumljivi; Point-less, Zelena luč (Mateja Bučar Ljubljana), Medomai (Stephanie Felber), Cooling Down Signs ( Vania Gala, Beyond Fronta Bridgining New Territories); The Spandeks (Kalafatić&Hadžialjević), Signed, Sealed, Delivered Tanzquartier Wien: How Far Can We Talk? (Ruhsam& G.Repnik)…
DANCE WORKSHOP / PLESNA DELAVNICA I (50+)
/ Mariantònia Oliver
Delavnica bo potekala v angleščini in zato opisa ne prevajamo:
Challenging gravity without fear
A movement experience without limits.
Workshop is based on running experiments where body takes on the risk of living emotions that talk about happiness.
Talking about body, body's habits, vices, cares, love, scars…
Satisfaction of being able to look at myself in the mirror and recognise that all the way I have walked with my own identity.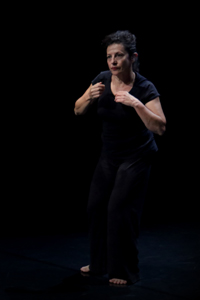 Mariantònia Oliver
Cia Mariantònia Oliver is a dance company established in 1989 in Barcelona which moved to Mallorca in 2000. It is characterized by carrying out a multidisciplinary and community oriented artistic creation.
The company has three areas of action: firstly, artistic creation for mature audiences; secondly, production of performances and educational projects for children; lastly, work with people with disabilities, youth at risk of social exclusion and elderly people. The company is conducting Community Dance and Social Inclusion projects for more than a decade.
EURYTHMY / EVRITMIJA l (18+)
/ Marta Stemberger
Evritmija: zvok besede in glasbe v gibu
Kje se gib začne? Kako najti gibanje, ki odraža celovitost duševnih, duhovnih in telesnih danosti človeka? Kako zavestno gojiti prostor med plesalci?
Z evritmijo razkrivamo zakone glasbe in poezije, da najdemo gibanje, skozi katerega glasba in beseda zaživita v prostoru. Celo telo postane glasilka, ki z zavednim gibanjem zapoje in spregovori. Tišina se pretvori v sliko; zvok se spremeni v gib. Iz bogate zakladnice gibov, ki jih pozorno vodimo iz enega v drugega, ustvarjamo neprestano spreminjajočo se živo več-dimenzionalno slikovno impresijo.
Medprostor postane polje za zavestni pretok energije med plesalci, ki se širi navzven in navznoter. Plesalci s celovitim pristopom do giba osvežijo sebe, prostor in gledalce.
S skladnim gibanjem, ki izhaja iz evritmije, najdemo usklajenost med različnimi deli samega sebe, poglabljamo gibno zavedanje v prostoru, krepimo občutenje energije med plesalci in razvijamo kinestetično zaznavanje zvoka.
V delavnici Evritmija: zvok besede in glasbe v gibu se bomo spoznavali z osnovami evritmije kot tehnike umetniškega gibanja na zvok žive glasbe in govorjene poezije:
načela gibanja (skladno premikanje skupine v krogu, krčenje in širjenje kot dihanje v prostoru, razlike med gibanjem naprej, nazaj, levo, desno),
ples geometrije v prostoru (ravne črte, krivulje, špirale, zvezde, osmica neskončnosti),
gibalni izraz ritma v glasbi in poeziji,
skladni troslojni način človeške hoje,
bogata zakladnica gibov (za posamezne glasbene tone in intervale, samoglasnike in soglasnike, razpoloženja, barve).
Pripravili bomo kratke koreografije na klasične klavirske skladbe ter na angleško in slovensko poezijo.
Evritmija je umetnost skladnega gibanja, ki jo je razvil Avstrijec Rudolf Steiner na začetku 20. stoletja, najprej v Nemčiji in nato Švici. Evritmija je plesna tehnika, pedagoška metoda (uporablja se na waldorfskih šolah), gibalna terapija, družabna umetnost (za sprostitev duše, telesa, odnosov), duhovni pristop do življenja. Evritmija v gibu upodablja zvok besede in glasbe; koreografije postanejo vidna beseda in vidna glasba.
Najpomembnejše profesionalne nastopajoče skupine evritmije v Evropi so v Stuttgartu, Nemčija, in Dornachu, Švica; v ZDA pa Eurythmy Spring Valley, kjer je dokončala študij evritmije tudi Marta Stemberger.
Oblačila: Gibali se bomo bosi. Najprimernejša oblačila so široke hlače ali krilo in ohlapna tunika z dolgimi rokavi, ki omogoča prosto gibanje rok. Oblačila naj bodo brez vzorcev ali napisov.
Več si lahko preberete na spletnih straneh www.hamoves.net in www.eurythmy.org.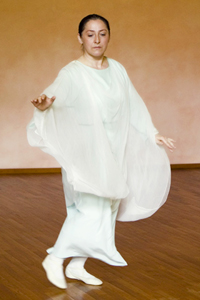 Mag. Marta Stemberger je Novomeščanka, ki že skoraj 25 let živi v New Yorku, ZDA. Na poletne plesne šole 1989-1994 jo vežejo lepi spomini. Najprej je bila zavzeta učenka plesa (1989-1993), nato pa je tudi učila: Horton tehniko na Poletni plesni šoli 1994.
Leta 1989 je ustanovila plesno skupino Terpsihora v Novem mestu, kjer so med drugim plesali tudi Jana Menger, Andreja Kopač, Sabina Schwenner, Gregor Luštek in Boštjan Pavček. Jeseni 1991 je med študijem plesa v Parizu spoznala gospoda Freda Lasserrja, ki je nato še isto jesen prvič prišel učit v Slovenijo v okviru Javnega sklada Republike Slovenije za kulturne dejavnosti. Po njegovem nasvetu je Marta oktobra 1992 odšla študirat ples na Alvin Ailey šolo v New Yorku, ZDA. Po končanem tri-letnem študiju na Alvin Ailey šoli, je nadaljevala s študijem plesa na Martha Graham šoli, tudi v New Yorku, kjer si je po dveh letih poškodovala koleno.
Milan Markelj je po njenem odhodu v ZDA zapisal: »Marta ima rada ples. Ne rada tako, kot imamo radi drobne stvari, ki so nam pri srcu, bi pa brez njih zlahka živeli. Ne, Marta ima ples zares rada, tako rada, da mu posveča vse svoje moči in si z njim začrtuje življenjske poti.« (Dolenjski list, 5.11.1992) Ples je v njenih kosteh, in ni se vdala. Iskala je in iskala, od joge do 5 ritmov do flamenka. Končno pa je našla evritmijo. Štiri-letni intenzivni študij evritmije je zaključila na šoli Eurythmy Spring Valley, ki je eno uro ven iz mesta New York. Trenutno uči odprte klase evritmije na Manhattnu, razvija nove koreografije, vodi samostojne radijske oddaje, piše dva bloga in predstavlja evritmijo širši publiki s predavanji in delavnicami.
Preberite si članek »Marta Stemberger v New Yorku: V isti kabini kot Nicole Kidman«, ki ga je napisal Brane Šalamon in je bil objavljen v Nedeljskem avgusta 2016 (https://hamoves.files.wordpress.com/2016/08/marta-stemberger-nedeljski-dnevnik-24avg2016.pdf).
WORKSHOP EXTENSIONS #2 (18+)
/ Martin Sonderkamp & Darko Dragičević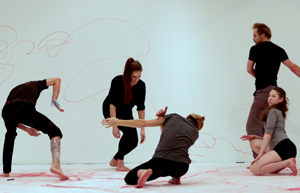 Delavnica bo potekala v angleščini in zato opisa ne prevajamo:
The workshop Extensions#2 is based on Extensions#1, a performace project which was performed in Ljubljana at Tobačna 001 Gallery Ljubljana by a group of visual artists, dancers, filmmakers and choreographers within the frame of CoFestival 2016.
In Extensions stage itself is a site of negotiation of individual choreographic scripts, devised through a process of mapping out of public and private spaces through various medial tools such as video, text, sound and drawing. Stage serves as a space-time sensorium in which the performer is constantly placed in-between things while simultaneously exploring the specific conditions under which space unfolds towards the body and under which bodies affect a spatial outside.
Extensions#2 is motivated by questioning whether space can become an auteur in itself. It explores concepts of space and body in which materiality plays a major role and where space appears as social and political space in which specific bodily and spatial properties and the arrangements of material things have an influence on the capacity to act and co-exist. The process investigates how spaces unfold towards an inside and how bodies affect a spatial outside.
Extensions#2 takes place as a continuous, choreographed exhibition open for public on Friday 30 June. Each day the workshop will focus on the artistic practices of the participants on how to mark and transform space and how to capture the artistic process through the use of various filmic formats. It highlights how documentation in turn becomes part and shapes artistic research.
Extensions#2 is open for participants with a background in visual and media arts, performance, dance, music and choreography. Participants are invited to engage with and to modify choreographic scripts, to develop specific visual and movement language and to explore the contingencies of various medial formats of documentation and presentation as part of the choreographic and performative process.
Martin Sonderkamp, born 1965 in Duisburg, is an artist living and working between Cologne and Berlin. He holds a BA in choreography and dance from the School for New Dance Development Amsterdam. In 1995 he co-founded the Amsterdam based Magpie Music Dance Company and performed with the company worldwide until 2006. His choreographic work and performative practice seeks to expand disciplinary and aesthetic boundaries between dance, visual art and music and features forms of audience choreography, mixed media installations and scores for extemporary performances. Most recent works include Collective Body (2018) a collaboration with choreographer Siri Jøntvedt, Sonic extensions (2017) in collaboration with visual artist and filmmaker Darko Dragičević, Approximations (2015), Task 14 (2014), Rewired (2013) and Social Movement (2012) a choreographed exhibition at Rautenstrauch-Joest Museum Cologne (2012). Martin Sonderkamp has closely collaborated with visual artists Isabelle Vigier and Darko Dragičević, with composer and musicians Anne Laberge, Christopher Williams and Andy Moore (The EX), scholars and dramaturges Constanze Schellow and Jasmina Založnik. In numerous improvisation events he performed alongside artists such as Meg Stuart, Jonathan Burrows, Katie Duck, Steve Paxton, Amanda Miller, Benoit Lachambre and others across Europe, the US and Asia including KlapStuk Festival, Holland Dance Festival, CI Festival Japan, Seoul Improvisation Festival, Movement Resarch Improvisation Festival New York, Museum of Contemporary Art Barcelona and others. As a guest lecturer, he has worked for companies, professional trainings and university programs such as the Cullberg Ballet, Sasha Waltz & guests, Movement Research New York, Tanzquartier Wien, Dansenhus Copenhagen, Amsterdam University of the Arts, UDK Berlin/HZT, Stockholm University of the Arts, KHM Academy for Media Arts Cologne and many others. From 2011-2015 he worked as professor for Contemporary Dance at the University for Music and Dance Cologne/ Centre for Contemporary Dance. Martin is also a board member of Nomad Dance Academy and has worked as an external advisor for HZT Berlin and Stockholm University of the Arts/DOCH - School for Dance and Circus.
Link: Approximations (2015) https://vimeo.com/157628941

Darko Dragičević (Belgrade RS, 1979) lives in Berlin and works internationally as a Visual Artist and Filmmaker. He holds a MFA (Hons) in Visual Arts and a BA in Visual Communication from The International College of Arts & Sciences in Milan and a Filmmaking diploma from New York Film Academy, New York City.
Dragičević's focus is in interdisciplinary projects and his research lies in cross methods within the fields of visual arts, film and performance. His works have been featured in various solo and group exhibitions such as David Zwirner Gallery New York, The Armory Show New York and OTTO ZOO Gallery Milan. His short films have been presented in numerous curated events and International film festivals such as Goethe-Institut Kyoto, FRAME International Dance Film Festival London and Deutsches Tanzarchiv Cologne.
His most recent projects include: Sonic Extensions, a performance realized in collaboration with dancer and choreographer Martin Sonderkamp and Splendid Chaos - a site specific performance and further more workshops and seminars realized in collaboration with Cologne Philharmonie, Beethoven Festival Bonn, HfMT University for Music and Dance Cologne, ZZT Centre for Contemporary Dance and KHM Academy for Media Arts Cologne presented during Kollaborationen Festival, American Postmodern Dance, Music, Sound in Cologne and Bonn. As a Director he received awards from the Bosifest 7th International Film Festival for and by people with disabilities in Belgrade, 57th International Short Film Festival in Oberhausen and Casa del Cinema in Rome.
Dragičević frequently works in the field of education. He taught at TQ Tanzquartier Wien and is currently holding a position of guest lecturer at the Hochschule für Musik und Tanz/Zentrum für Zeitgenössischen Tanz Köln during autumn/winter semester 2016/17.
more info: http://darkodragicevic.net/
Link: Splendid Chaos (2016) https://vimeo.com/208690289
For more info: darkodragicevci.net
AFRO-CONTEMPORARY DANCE / AFRO-SODOBNI PLES ll (12+)
/ Maša Kagao Knez
Po dolgoletnih pedagoških, koreografskih in plesnih izkušnjah je Maša oblikovala sodobni plesni klas, v katerem povezuje sodobne plesne tehnike in principe zahodnoafriških plesov (fluidnost, muzikaličnost, ritmičnost...). Preko vaj in plesne kombinacije želi plesalce spodbujati k nadgrajevanju njihovega plesnega izraza in poglabljanju senzibilnosti v plesni interpretaciji.
Klas je namenjen plesalcem, ne glede na njihovo plesno usmerjenost, saj se posveča različnim kvalitetam (zavedanje in odzivnost telesa, natančnost plesne izvedbe...), ki omogočajo pretočnost in večjo amplitudo giba ter svobodnejšo, polnejšo in iskreno plesno izvedbo.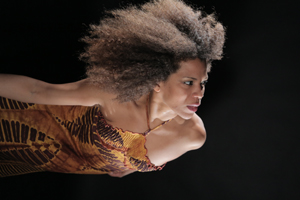 Maša Kagao Knez, rojena 1978 v Ljubljani, je plesalka, koreografinja, plesna pedagoginja in gledališka ustvarjalka. Z uprizoritvenimi umetnostmi se je srečala že kot otrok skozi delo svoje mame, plesalke in koreografinje Jasne Knez.
Maša se je izobraževala pri številnih mentorjih doma in v tujini, ter leta 2006 diplomirala na šoli Georgesa Momboyeja za tradicionalne in sodobne afriške plese v Parizu. Septembra 2013 je diplomirala na Akademiji za ples v Ljubljani, oktobra 2016 pa je vpisala magistrski študij Umetnost giba na AGRFT (Akademija za gledališče, radio, film in televizijo) v Ljubljani.
Kot koreografinja/plesalka/igralka sodeluje tudi v številnih projektih, tako v institucionalnih gledališčih kot na neodvisni sceni: Veveriček posebne sorte in Juri Muri v Afriki pleše, v režiji Ivane Djilas (PTL); Peter Kušter (r.: Ivana Djilas, SNG Nova Gorica); Tisoč in ena noč, (r.: Ivana Djilas MGL); Pijem ker sem pač žejna (monodrama Polone Vetrih, MiniTeater & SitiTeater); Knjiga o džungli (r.:Matjaž Berger, Nana Milčinski, Anton Podbevšek Teater); Mefisto (r.: Eduard Miler, SMG); Dvom (r.: Alen Jelen, PGK); Neron (r.: Matjaž Zupančič, SNG Drama)…
Od leta 2009 do 2014 je zastopala kulturno-umetniško društvo Baobab, ki ga je leta 2009 soustanovila s plesalko Dalando Diallo in glasbenikom Damirjem Mazrekom. V okviru tega društva, ki deluje na področju plesa, glasbe in gledališča, je soustvarjala predstave, projekte in mednarodni festival afriške kulture Baofest.
Od leta 2015 je umetniška direktorica zavoda za kulturne dejavnosti Studio 25, ki ga zastopa Andreja Potočnik, ter umetniški vodja Plesnega studia XXV na Parmovi 25, obenem pa ustvarja plesne predstave. Zadnje v nizu številnih predstav: Posvetitev pomladi (Flota, 2016), Momentum Avenija ujetih trenutkov (Studio 25, KUD Baobab, CD, PTL, 2015), Dia Diasso Diasspora (KUD Baobab, CD, 2013)...
Leta 2013 je prejela nagrado Ksenije Hribar za plesalko.  Leta 2016 pa je duet, ki sta ga ustvarila z glasbenikom Muratom osvojil tretjo nagrado na XX. Festivalu koreografskih miniatur v Beogradu.
več na : www.masakagaoknez.si
Promo Momentum: https://www.youtube.com/watch?time_continue=4&v=xqcCaMoYPGw
Promo Dia Diasso Diasspora: https://www.youtube.com/watch?v=VCUBmmsE6Rs
VIDEO – KLAS:
https://www.youtube.com/watch?v=-K6BrqNuiyo
https://www.youtube.com/watch?v=LYtq5116e7A
CONTEMPORARY FUSION / SODOBNA FUZIJA ll (14+)
REPERTOIRE MN DANCE COMPANY/ REPERTOAR MN PLESNE SKUPINE lll (16+)
/ Nastja Bremec  & Michal Rynia
SODOBNA FUZIJA
Klas bomo pričeli s krajšim ogrevanjem, ki vsebuje vaje iz področja sodobnih plesnih tehnik, baleta ter raztegovalne in krepilne sekvence iz joge. Kasneje se bomo osredotočili na plesne fraze, ki so pripravljene za klas in udeležencem omogočajo napredek, povečanje gibalnih sposobnosti in raziskovanje novih možnosti, v katerih se naše telo lahko giba. "Contemporary fusion" je plesni stil, ki ga Michal in Nastja razvijata in po katerem sta prepoznavna ter je mix različnih plesnih tehnik.
https://www.youtube.com/watch?v=NB7DvydCNd0
https://www.youtube.com/watch?v=Q-M6kStmSu4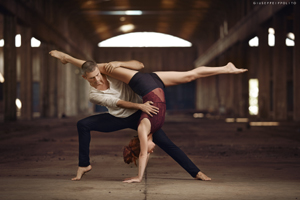 REPERTOAR MN PLESNE SKUPINE
Klas je posvečen repertoaru MN Dance Company. Udeleženci se bodo pobliže spoznali z odlomki iz celovečernih predstav. Velik del bo tudi delo v paru - partnering ter učenje skupinskih delov predstav.
MN Dance Company je bilo ustanovljeno konec leta 2009 pod umetniškim vodstvom Michala Rynie in Nastje Bremec in ima pomembno vlogo v popularizaciji plesa pri vseh generacijah. Njihove predstave in delavnice zabrisujejo meje med različnimi stili in izrazno moč plesa prikazujejo v novi luči. V plesu začrtujejo nove smernice in pomenijo navdih mnogim plesalcem po vsem svetu. Skupina nastopa na številnih mednarodnih plesnih festivalih in v gledališčih v Sloveniji, na Nizozemskem, v Veliki Britaniji, Nemčiji, Italiji, Srbiji, Izraelu ...
V zadnjem času so ustvarjali predstave za Slovensko narodno gledališče iz Nove Gorice, SNG Opero in balet iz Ljubljane, Cankarjev dom, graško opero ter gledališče De Gouvernestraat iz Rotterdama.
Koreografa Michal Rynia in Nastja Bremec sta diplomanta plesne akademije CODARTS iz Rotterdama. Razvijata prepoznaven plesni slog in jezik telesa. Metode njunega ustvarjanja temeljijo na iskanju novih možnosti gibanja in novih izraznih moči telesa. Ustvarjata čist, močan in ekspresiven plesni izraz.
https://www.youtube.com/watch?v=wm98afryPf4
https://www.youtube.com/watch?v=MJFvQSDRWbE&t=1231s
Michal Rynia (1984, Wroclaw, Poljska) je svojo plesno kariero je začel na Hip hop plesni sceni, kjer je bil nadvse uspešen tudi na tekmovalni ravni, saj je pridobil petkratni naslov svetovnega prvaka. Kot hip hop plesalec je bil povabljen k sodelovanju v Poljskem gledališču Wroclaw in prav njegovo prvo bližnje srečanje z gledališko umetnostjo ga je spodbudilo k nadaljevanju šolanja na Plesni akademiji CODARTS – Rotterdam Dance Academy, kjer le leta 2007 diplomiral. Med bivanjem na Nizozemskem je delal z mnogimi znanimi koreografi, med drugimi Ed Wubbe, Club Guy & Roni, Andre Gingras. Plesal je tudi v Scapino Ballet Rotterdam, kjer je z umetniškim vodjem Ed Wubbe-jem soustvaril koreografijo »B.A.M.«. Njegov prvi solo "Dream of Electric Sheep" je bil predstavljen v Royal Opera House, London in na iTs Festival, Amsterdam. Ustvaril je tudi duet "Switched", ki je bil predstavljen v Lucent gledališču v organizaciji Netherlands Danse Theater.
V Sloveniji (Nova Gorica) živi in ustvarja od leta 2009. Z Nastjo Bremec sta poznana kot slovensko-poljski duet, ki deluje pod imenom MN Dance Company. Svoj plesni slog sta poimenovala 'Contemporary Fusion'. Kot umetniški vodja in koreograf je Michal prvenstveno je orientiran v ustvarjanje celovečernih plesnih predstav, ki gostujejo po Sloveniji in Evropi. Z lastnimi koreografskimi miniaturami se je predstavljal tudi na različnih koreografskih tekmovanjih. V SNG Opera in Balet Ljubljana je ustvaril plesni večer »Klasika in tango«. Kot oblikovalec giba/koreograf v različnih gledaliških predstavah tesno sodeluje tudi s SNG Nova Gorica.
Michal Rynia – spletna stran MN Dance Company
Nastja Bremec (1986, Nova Gorica) je svojo plesno pot začela pri šestih letih s klasičnim baletom in sodobnim plesom. Prejela je veliko nagrad na številnih plesnih tekmovanjih tako v baletu kot sodobnem plesu. Pri petnajstih letih je plesala glavno vlogo v baletu Sneguljčica. Po končani umetniški gimnaziji SVŠGL – smer sodobni ples v Ljubljani, je prejela štipendijo italijanskih koreografov Maura Astolfija in Erike Silgoner za izobraževanje v okviru njunih plesnih ansamblov (Spellbound Dance Company in Esklan). Po tej šestmesečni izkušnji v Rimu je uspešno opravila avdicijo za CODARTS – Rotterdam Dance Academy in bila med 900 kandidati iz vsega sveta sprejeta neposredno v 3. letnik študija. Diplomirala je leta 2008. Med svojim bivanjem na Nizozemskem je sodelovala s številnimi koreografi kot so Nacho Duato, Mauro Bigonzeti, Michele Poglini, Neel Veerdorn, Jerome Meyer in Isabelle Chaffaud. Bila je članica plesnega ansambla Scapino Ballet Rotterdam. Nastja je bila deležna podpore s strani večjih produkcijskih hiš kot so Korzo Theater Den Haag in Teater Lantaren Venster Rotterdam. Gledališči sta nastopili v vlogi producentov njenih prvih miniatur Made in Rotterdam, ter dveh celovečernih plesnih predstav Dust in the Wind ter Mit. Od leta 2009 ustvarja skupaj z Michalom Rynia kot MN Dance Company. Njun plesni slog sta poimenovala 'Contemporary Fusion'. Z Michalom ustvarjata tudi koreografske miniature s katerimi se predstavljata na različnih koreografskih tekmovanjih. V SNG Opera in Balet sta oblikovala koreografijo za plesni večer »Klasika in Tango«. Kot koreografinja/oblikovalka giba v različnih gledaliških predstavah, tesno sodeluje s SNG Nova Gorica.
Od leta 2011 je samozaposlena v kulturi.
Nastja Bremec – spletna stran MN Dance Company
MODERN MIX ll (8+)
LIMON HUMPREY - Technique & Repertory / Tehnika in repertoar ll (14+)
/ Nicole Speletic
Delavnica bo potekala v angleščini in zato opisa ne prevajamo:
MODERN MIX
This is a modern dance class for young dancers with some basic training, but it does not require prior knowledge of this style. We will dance the principles of fall and recovery, opposition, isolation and succession, playing with weight and suspension, timing and gesture. We will use these principles in floor sequences, center standing phrases and traveling sequences with jumps and turns. We will break down movement sequences to learn how to execute them with clarity and good alignment. Then we will play and put them together in different ways bringing our own feelings and creative intentions.
LIMON HUMPREY - Technique & Repertory  
A very contemporary modern dance class, grounded in the style of Humphrey-Limon, complemented with influences from other modern styles. Thorough warm-up from floor, to standing to moving through space – rolls, lunges, swings and bounces, suspension and opposition, build to a final phrase
drawn from movement sequences from Limon repertory (authoritarian leaders and nasty women included). We will craft the movements with precision and care for form, direction, timing - and we will dance the movements with dynamic power and full-bodied expressivity. Like a modern dance DJ –sampling repertory phrases and putting them together in new ways, driving it further, bringing our own sensibilities, infusing them with our own meaning and feeling.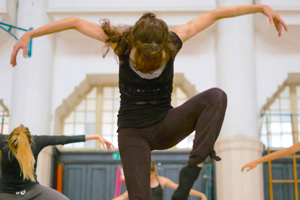 Nicole Speletic, PhD is a dance artist and a theorist. She grew up in New York City – with a view of
the Empire State Building from her back-yard – the same back-yard where her Slavic and Italian
immigrant grandparents kept chickens and grew tomatoes. She performed her first dances on her
grandfather's sofa to Dvorak records on Sunday mornings. Later she began coming to Europe for artistic and personal purposes and to learn more about her heritage.

My Philosophy: I understand now that we are both thinking / imaginative / conscious beings
and embodied / physical / natural beings. I started out indoctrinated in a view that the body is lower; the mind and spirit are higher, and more valuable. The body was problematic. Gradually, I came to see that physicality and embodiment are wondrous, intrinsic to our (well)being and integral to our ideas and emotions, equally valid and valuable. As my respect and wonder for the body grew, so did my understanding of our connection to the natural, physical world we are part of. I grew to embrace the full, creative, expressive potential of movement and dance, of matter and energy in time and space alive with power and energy. That's why I continue to practice modern dance, and derive my own style from that – because it is a dance form that uses movement to fiercely or tenderly embody core ideas, archetypes and paradigms of human experience. Doris Humphrey was inspired by Nietzsche, and they share a concept of the dance of life that we all dance, in the arc between two opposing extremes of the Apollonian and the Dionysian.

My Path: I didn't follow a clear, set path in my development – neither academically nor artistically. I did not train at a dance conservatory, but I did get to train 'at the source' and with some of the best teachers in New York. I was steeped in Humphrey-Limon repertory, technique and history at the
Limon Institute, and trained extensively with the Limon Company. I was an apprentice with them (under Carla Maxwell), and became Associate Director of the Professional Studies Program at the Limon Institute (with Ann Vachon and Alan Danielson). There I helped to craft a large part of the curriculum and learned much of the repertory. I expanded my training with contemporary and release styles (of Doug Varone, Lar Lubovitch, Simonson Jazz) well as classical ballet (Peter Schabel, Stuart Loungway, Alexandre Proia, Dorrit Koppel). All of this informs the basis for the modern dance style I work in now, which continues to grow and develop, just as Doris Humphrey intended.
I was the first person in my family to attend college. I hold a PhD in Political Philosophy from
Georgetown University where I attended on a full scholarship and teaching fellowships. I have completed half of a Master's course in Dance Studies at the University of Malta (and am seeking a way to complete the second half). And I and graduated Summa Cum Laude with a BA in Philosophy and Political Science, with some study of Russian language, Spanish language, and English literature. All of these were completed at good Jesuit institutions, with professors whose insistence on incisive, critical thinking made me the ethical-humanist-atheist I am today.

My Work: I have been a professor of Dance and of Philosophy at Long Island University, Nassau
College, Georgetown University (teaching fellowship), Loyola College. I have been a guest at universities in the Netherlands and Slovenia. I dance professionally with numerous New York based choreographers including Sue Bernhard's Danceworks, Robin Becker Dance, Human Kinetics, Born Dancing, Dance Into Light, Entertainment by Primary, and I have been part of many beautiful and creative independent artists' projects. My own works have been performed and presented in the US and abroad since 2007.
BALLET CLASS / BALETNI KLAS III (16+)
CONTEMPORARY CLASS / SODOBNI KLAS III (16+)
/Richél Wieles
Delavnica bo potekala v angleščini in zato opisa ne prevajamo:
BALLET CLASS
A balanced class based on activating the body and using the technique to move. The ballet class re-evaluates and builds on classical technique, focusing on strengthening the dancer's awareness.
The class is divided into two parts: the barre and the centre. Exercises at the barre prepare the entire body for more complex dancing sequences in the middle. Body placement becomes fluid and functional, making movement easier and more natural. The second half of the ballet class, conducted in the centre, consists of exercises that vary in quality and dynamics and develop musicality. The class challenges the dancer to use the placement and release discovered as a source of strength and individual interpretation.

CONTEMPORARY CLASS
In this class we'll have a mix between 'simple' improvisation, creative tasks and complex phrases.
We will define the centre as something that helps us to stay grounded and three-dimensional in our movement, as well as a source of power for subtle and awakened presence.
This approach encourages an intelligent use of the physical instrument allowing each dancer to discover the full possibilities of his/her body. This class will play with the use of space and musicality and is an opportunity to dance.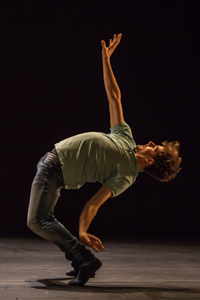 Richèl Wieles finished the conservatoire in The Hague. He worked in SNG Opera in Balet Ljubljana (2011-2012. 2016-2017), Nederlands Dans Theater (2012-2015), Luzerner Tanz Theater (2015-2016).
As a teacher he worked in Busan International Ballet Seminar.
His ballet is inspired by his professional ballet experience as well as knowledge of various contemporary dance techniques.
https://www.youtube.com/watch?v=n7JICZxKyVc
https://www.youtube.com/watch?v=0gKa1z_7myY
CONTEMPORARY TECHNIQUE / SODOBNA TEHNIKA ll (14+)
PARTNERING ll (16+)
/ Tamas Tusza & Peter De Vuyst
Delavnica bo potekala v angleščini in zato opisa ne prevajamo:
CONTEMPORARY TECHNIQUE
In the class we will deal with acrobatics and floor technique. At the beggining we will warm up our joints and muscles with several exercises that will gradually lead us to the physical work.  We will introduce you to the knowledge of how to be well grounded, exact and dynamic, and at the same time fluent and energy efficient. Throughout strenghtening and balancing exercises we will discover the upside down world, so we open to the endless possibilities of the moving body. We will go through basic tasks that will allow us to know how to fall on the ground from unexpected situations, so you will be able to get out of every risky situation with ease.
PARTNERING
In the class we will focus on touch, trust and taking risks. Everyday we will play with, and practice different technical principals; such as weight, power, structure and decision making.Throughout these principals we will discover eachothers bodies, and step by step we will get to the point when you will know where are the limits of accepting and giving weight, and how much actually you can use your partners body in order to create a very natural understanding of togetherness. These practices will apply on phrased partner work with the aim of finding pleasure and enjoyment in the collaboration between eachother.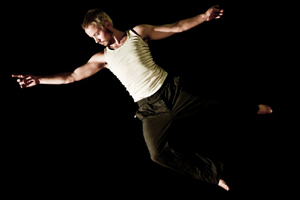 Tamás Tuza is a professional dancer since 2007. After more than 20 performances in Hungary he joined EnKnapGroup in 2010 and remained there until 2016. He worked with Slovene authors, like Sebastijan Horvat, Matjaž Zupančič, Rosana Hribar, Gregor Luštek, and foreign choreographers, like Simone Sandroni, Club Guy in Roni, David Zambrano, Jordi Casanovas ... Among other he danced in successful performance by Iztok Kovač that was awarded with Župančič's Prize. Last six years Tamás traveled with EnKnapGroup around Slovenia and Europe.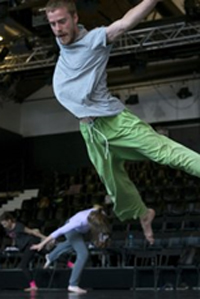 Peter De Vuyst was born in Oudenaarde, Belgium in 1989. He started his studies in Amsterdam (Amsterdamse hogeschool voor de kunst AHK). He continued in P.A.R.T.S.,(Brussels) and graduated in SEAD in 2013 (Salzburg). He was working with teachers such as Libby Far, Martin Kylvadi, Matej Kejžar, Martin Nachbar, Jannet Panetta, Lali Ayguade..Since 2013 he is working in projects with Matej Kejžar, Benjamin Vandewalle, Bénedicte Mottard. In 2016 spring, He came to work on project 'Silent Room' by Nikoletta Gönczöl and Tamás Tuza to Ljubljana.
DRUM N'DANCE – rhythm and dance workshop / delavnica ritma in plesa ll (14+)
/ Tina Dobaj & Andrej Hrvatin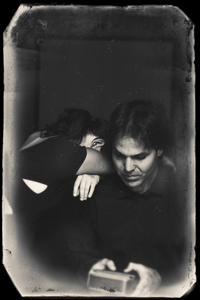 Glasba in ples sta vedno v soodvisnem odnosu. Pri plesalcu in tudi gibalcu je pomebno, da slišijo, razumejo in prepoznavajo temeljne glasbene elemente ter jih tako prenesejo v gibalno kvaliteto in dinamiko. Pri tem je pomebno glasbeno razumevanje ritma.
Delavnica je razdeljena v preplet ritmičnih fraz in vaj ter 'body percussiona',  in vodeno gibalno improvizacijo, preko katere bosta pedagoga vzpostavila in stopnjevala kompleksnost odnosa med gibom in glasbo, prostorom ter energijo.  Skozi interaktivni preplet ritma ( na koncu vsake ure se bodo plesalci lahko tudi preizkusili na igranju tolkal – djembe, kahon, obročni boben, bongos, darabukka, zvončki…) in plesa se bomo učili telesnega razumevanja glasbe in vpliva le te na potek kvalitet v gibanju.
Delavnico vodita plesalka, koreografinja in plesna pedagoginja Tina Dobaj ter tolkalec Andrej Hrvatin.
https://www.youtube.com/watch?v=SjGlx9-tfY4
https://www.youtube.com/watch?v=M-bDEZBG_zE&t=10s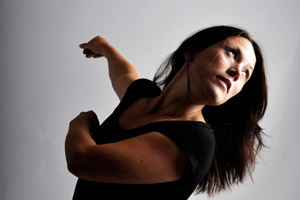 Tina Dobaj, plesalka, koreografinja in plesna pedagoginja je končala umetniško akademijo P.A.R.T.S. in Yoseido Shiatsu Academy v Bruslju. Kmalu zatem je dobila angažma v predstavi The Vile Parody of Address koreografa Williama Forsytha. Ko se je vrnila v Slovenijo, je začela učiti profesionalne treninge v Ljubljani in v gledališču v Mariboru, kasneje pa je obnovila stik z Brusljem in poučevala tudi tam različne treninge in delavnice. Prav tako je začela poučevati na gimnaziji SVŠGL – smer sodobni ples, kjer uči blat in sodobni ples. Od leta 2014 deluje tudi kot pedagoginja na ptujski gimnaziji, kjer soustvarja program Musicla. S koreografskim prvencem Cesta je dobila dve nagradi Povodnega moža, s predstavo Geiko (2004) pa nagrado Münchenskega festivala. V produkciji Flote je še ustvarila predstavi Ring in Kore wa tada no sen desu (2006 in 2007). Sodelovala je tudi z zborovodjo Karmino Šilec in naredila koreografijo za njen projekt Adiemus (2003) in CS LIGHT (2007). Z Gregorjem Kamnikarjem je sodelovala pri predstavah Odprto od do in Kapital. Slednja je bila povabljena na Brisbane festival v Avstraliji (2011), kjer je avtorica izvedla delavnice na Queenslandski univerzi ter študente integrirala v predstavo. Aprila 2013 je v New Jerseyu poučevala na plesni šoli MADLOM koreografinje Maje Milenović Workman, kasneje pa plesala v njeni predstavi Namišljena resnica, ki je bila premierno izvedena septembra 2013 v Stari mestni elektrarni v Ljubljani. V New Yorku je 2013 sodelovala v improvizacijskih projektih skupaj z legendama jazz glasbe, z Reaggijem Workmanom in Kenom Vandemarkom v režiji Maje Milenovič Workman. Od februarja 2014 ustvarja performanse pod imenom LaMuG-Zi v plesno-glasbenem tandemu z Andrejem Hrvatinom. Leta 2016 je na naredila solo plesno predstavo Silhueta, za katero je naredil glasbo Nadrej Hrvatin in video Maja Modrinjak. Tina sedaj poučuje svoje klase skupaj s koorepetitorjem Andrejem Hrvatinom v Sloveniji in zunaj nje.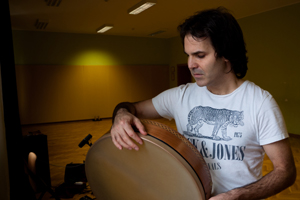 Andrej Hrvatin je glasbenik in oblikovalec zvoka iz Maribora.  Kot oblikovalec zvoka je sodeloval s številnimi slovenskimi jazz in alternativnimi glasbeniki. Deluje tudi na področju radijske produkcije, nekoč kot glasbeni urednik radia MARŠ in avtor oddaj o tradicionalni in sodobni klasični glasbi, kasneje pa kot samostojen soustvarjalec radijskih iger in zvočnih knjig. Kot glasbenik sodeluje v zelo raznolikih glasbenih in performativnih projektih ter soustvarja ali je soustvaril glasbo za vizualne, plesne, filmske in gledališke projekte. Pomemben del ustvarjalnosti namenja "soundartu" in elektro-akustičnim zvočnim performansem v povezavi z raziskovanjem "umetnostne terapije", pod imenom NIMETU; leta 2008 je gostoval na "Sonic Art" rezidenci v New Delhiju in 2014 na ISIM konferenci v NY. Soustvaril je avtorsko glasbo za razne plesne projekte in v živo spremljal plesne predstave in delavnice različnih žanrov od sodobnih in improviziranih do afriških in orientalskih.
Trenutno poglobljeno raziskuje povezavo umetnosti in umetnostne terapije s "šamanističnimi" elementi (projekt Locus Solus, zvočna potovanja "Immersion Vortex") ter sodeluje s priznano sodobno plesalko Tino Dobaj, s katero prav tako raziskujeta povezave giba, zvoka in umetnostne terapije ter poučuje "etno" tolkala.  
Spletna stran: www.nimetu.org
HELLO BODY KIDZ / POZDRAV TELESU KIDZ I (6+)
/ Tina Valentan
Pozdrav telesu je ustvarjalna razgibovalnica, ki snov črpa iz joge in raziskovalnih nalog sodobnega plesa in bo potekala nekako tako:
Pozdravimo telo od glave do pet, našpičimo ušesa za notranji šepet.
Prisluhnem sebi, pomignem tebi. Naslonim se na soseda in zrastem ven, kot drevo,
tako, kot to mojstri joge počno.
Vdihnem, se kot balon napihnem in tigra ven izdihnem. Nato poletim v svoj ples!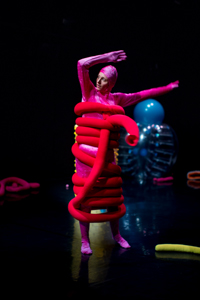 Tina Valentan, koreografinja, plesalka, performerka, pedagoginja deluje kot samostojna ustvarjalka na področju kulture. Leta 2007 je zaključila študij plesa in koreografije na School for New Dance Development, v Amsterdamu. Njeni solistični in skupinski projekti so podprti s strani različnih produkcijskih hiš: Federacija, Maska, Emanat, Mesto žensk, Plesna izba Maribor, European Cultural Foundation in Modul Dance.
Kot koreografinja sodeluje tudi pri gledaliških in glasbenih predstavah. Pomembne pedagoške izkušnje je pridobivala v Plesni izbi Maribor (PIM), kjer je med leti 2010 in 2013 sooblikovala program celoletnega plesnega izobraževanja. Plesno tehniko je med drugim poučevala tudi na SVŠGL – plesni gimnaziji. Svoje delo usmerja v integracijo uma in telesa, ki v relaciji do časa in prostora dopušča, da se odrski material oblikuje sproti, tako da se umetniško delo lahko ustvari samo od sebe. Ta princip je začela intenzivneje raziskovati v odmevnem solu Ko luna raste in ga poglablja s principi somatskih praks, natančneje Body mind centering metodo, s katero se srečuje v raziskavah Snježane Premuš. Po mnenju publike in kritiške javnosti odlikuje Tino Valentan ponotranjena plesna drža in performerska senzibilnost.
Več: ski.emanat.si/tina-valentan
FOLLOW THE FLOW / SLEDITI TOKU ll  (12+)
/ Urša Rupnik
Urša poučuje avtorsko obarvano sintezo sodobnih in modernih plesnih tehnik, obogateno z lastnimi plesnimi izkušnjami in svojimi principi ustvarjanja. Kot dolgoletna asistentka in plesalka uveljavljenega ameriškega koreografa in pedagoga Joa Alegada pri svojem delu izhaja predvsem iz metode Alegado Movement Language, ki se napaja v gibu rok in dlani. Te se kot vodilo za gibanje celotnega telesa povezujejo z viri energije znotraj telesa in se nato projicirajo navzven v prostor.
Uršin klas se začne s preprostim, a dinamičnim ogrevanjem; ozaveščanjem in prebujanjem celotnega telesa z delom v parih, skupinah ali posamično. Temu sledijo strukturirane vaje na tleh, gibalne fraze v vertikali in prostorske kombinacije, ki jih nadgradi z zaključno plesno kompozicijo oz. koreografijo. Ta je sestavljena iz tehnično prej predelanih plesnih elementov, motivov in principov gibanja.
Pozornost se pri Uršinih klasih usmerja na gibanje in postavitev hrbtenice, kompleksno koordinacijo rok, nog ter trupa. Vpeljuje se prizemljenost ter hkratno vpetost v zrak in prostor. Urša poudarek daje plesnosti, muzikalnosti, mehkobi in pretočnosti gibanja in prehajanja med vertikalno in horizontalno ravnjo ter izrazni interpretaciji plesnega materiala.
Urša vas vabi, da na tej delavnici skupaj ujamete in zajezdite val fluidnega gibanja in se na njem podate na dinamično potovanje skozi prostor in čas.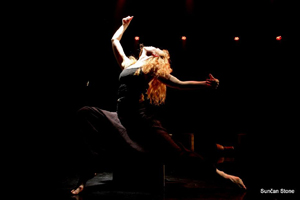 Urša Rupnik (1984) je univ. dipl. kulturologinja in dipl. plesalka in koreografinja. Kot samostojna plesna ustvarjalka sodeluje s pomembnejšimi slovenskimi koreografi in drugimi umetniki; v okviru društva Studio za svobodni ples ustvarja avtorske solistične in skupinske plesne projekte; deluje v plesnem kolektivu Benko-Jamnikar-Križič-Rupnik ter v tandemu z Lizo Šimenc. Od leta 2008 je asistentka koreografije in delavnic svetovno uveljavljenega ameriškega plesalca, koreografa in pedagoga Joa Alegada (mdr. Vienna International Dance Festival ImPulsTanz od 2011 dalje) ter članica njegove mednarodne plesne skupine Jalegado Dance Company. Izhajajoč iz njegove metode Alegado Movement Language poučuje lastne plesne delavnice in tečaje, tako v Sloveniji kot v tujini. Od 2014 je habilitirana asistentka za Plesno izražanje na Pedagoški fakulteti Univerze v Ljubljani; od 2016 kot pedagoginja sodeluje tudi z Akademijo za ples in Višjo baletno šolo v Ljubljani. Je prejemnica Listine Mete Vidmar, njene plesalke pa prejemnice najvišjih odličij na državnem in mednarodnem tekmovanju Opus 1 – plesna miniatura.
Več:
Joe Alegado – Alegado Movemen Language, ImPulsTanz 2012: https://www.youtube.com/watch?v=9z0Qj5FOhZg
Urša Rupnik – Contemporary Dance Class: https://www.youtube.com/watch?v=9z0Qj5FOhZg
Urša Rupnik – Izgubljena: https://www.youtube.com/watch?v=Ut7xqvLRlbk
Urša Rupnik, Ema Križič, Tina Benko, Neža Jamnikar – In Vitro: https://www.youtube.com/watch?v=VmyCXsFz0jg