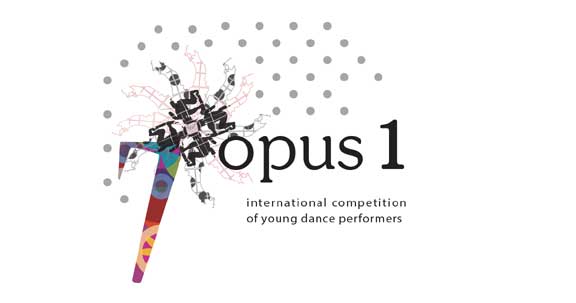 OPUS 1 – PLESNA MINIATURA 2015
7. MEDNARODNO TEKMOVANJE MLADIH PLESNIH USTVARJALCEV
Slovensko ljudsko gledališče Celje, 13. junij 2015
The 7th International Competition of Young Dance Performers OPUS 1 – short dance piece 2015 Celje, Slovenia, 13th June 2015
Slovenian National Theatre Celje, 13th June 2015
The aim of the competition is to promote contemporary dance and discover fresh talents. The aim is not to push for competitiveness, but to foster creativity of young performers.
The 7th International Competition of Young Dance Performers OPUS 1 – short dance piece 2015 (Slovenian National Theatre Celje, 13th June) is open to dancers born between 1991 and 2000, who can apply with:

A Solo dance piece which is both conceived and choreographed by the performing dancer
A duet, which is both conceived and choreographed by the performing dancers - shared authorship
Dancers who apply should live outside of Slovenia. Dancers living in Slovenia should reach the international competition through national contests.
THEME: IMAGE – BODY – MOVE / the exciting relationship between dance and visual arts

The organiser of the competition publishes a theme every year that the young dance performers must use as a basis for their short dance piece. The annual themes are meant to stimulate critical thinking about specific issues and give the performers the opportunities to learn about, research and study specific topics or dance artists. This year's theme encourages young dance artists to seek the motive for creating their dance pieces in visual works of art and/or their authors. Visual works of art should serve as inspiration to escape the established norms of creation and presentation.They should induce a broadening of choreographic imagination and allow for pondering about all that dance can be.
Age groups and lengths of short dance pieces:
Group B (born between 1996 and 2000) – maximum 4 minutes;
Group C (born between 1991 and 1995) – maximum 5 minutes
The jury will be composed from three renowned international dance experts. In previous years, jury members included Susan Quinn, Matej Kejžar, John Taylor, Magdalena Reiter, Loup Abramovici, Teja Reba, Eduardo Torroja, Ryuzo Fukuhara …

This year jury:
Martin Sonderkamp came to contemporary dance with an extensive background in sports, visual arts and music. He moved to Amsterdam in 1992 to study at the School for New Dance Development and lived there for 10 years before moving to Istanbul in 2001. Since 2008 Martin Sonderkamp lives in Berlin. His artistic works, soli and interdisciplinary collaborations with musicians, composers, video artists and choreographers have been shown in theatres and festivals in Germany, The Netherlands, Denmark, Poland, Lithuania, Spain, Slovenia, Croatia, Serbia , Turkey and the USA. He performed improvisation in numerous festivals in Europe and the USA. 1998 and 2000 Martin Sonderkamp received scholarships from Stiftung Kunst und Kultur des Landes NRW. With Vincent Cacalano, Eileen Standley and Katie Duck he founded Magpie Music Dance Company which has toured Europe, USA, Asia, Russia and Brazil. Martin Sonderkamp taught in more than 20 countries.
Milan Tomášik, born in Slovakia, currently lives and works in Slovenia and Belgium. In 2004, he graduated from P.A.R.T.S, the international dance school in Brussels directed by Anna Teresa de Keersmaeker. In 2001, he participated in Vienna's ImpulsTanz festival with aDance Web scholarship and went on tour with the Dutch company MAPA(Moving Academy for Performing Art). In 2004, he received the Prize of the CityPrievidza (Slovakia) for representing contemporary dance at home and abroad. He has created many dance performances and has collaborated with several established choreographers. His teaching experiences include giving classes for professional companies like En-Knap, Ultima Vez, La Raffinerie, Jet, the dance schools Statens Scenekunstskole, DOCH, as well as for summer workshops and festivals in many European cities. He is a co-founder and active member of the currently very successful Les SlovaKs Dance Collective. With them, he created dance performances, and from 2007 performed and toured in Europe, Africa, Middle and North America.
Andreja Rauch Podrzavnik is a choreographer, dancer, dance teacher and videast, often collaborating with musicians, actors, singers and dancers in her projects. She studied at London Contemporary Dance School and attended seminars in Slovenia and abroad. As a videast she has worked with choreographers such as Sarah Fahie, Snježana Premuš, Lucia Baumgartner. She is a dance teacher at the Arts High School and at seminars in Slovenia and abroad. Andreja is the author of the projects Experts (1998), Tipke (2001), Rebeka (2002, 2005), Chestnut Brown (2004), Weavers (2005) and Passage Delux (2006). Her artistic endeavours won her the Critics' Choice Award bestowed by the Dance Europe magazine (2003, Tipke), The Povodni Mož Award (2004, Chestnut Brown) and the jury award at Gibanica Festival (2007, Weavers).
Prizes
The prizes will be awarded for the best short dance piece (group B: EUR 300, group C: EUR 800); the best concept (group B: EUR 150, group C: EUR 400); and the best dance performance (group B: EUR 150, group C: EUR 400). Apart from these awards, performers will also vie for the following:
Dance studio Intakt and JSKD will select a young dance artist, who will get an award for producing a new dance project, which will be premiered at the OPUS 2016.

SEAD faculty member will award one dancer with a one-week participation at MoveMentors Summer Intensive workshop in Salzburg.

A young jury will select one short dance piece and award it with participation at dance classes and workshops at the international contemporary dance festival Front@.

Matjaz Farič, artistic director of international contemporary dance festival Front@ will select dance pieces, which will be presented at the 10th edition of the Front@ festival.
The deadline for applications is 18 April 2015.

The filled-in application form must be sent to e-mail: nina.mesko@jskd.si, by 18 April 2015. Please note that participation will only be possible if a correctly filled out application form that includes a description of the piece's concept and a video of the short dance piece are sent on time.
The jury will select the competitors on the basis of the received videos of the pieces. The selection shall be published on the http://www.jskd.si website by 8 May 2014 at the latest.
The chosen competitors shall also be notified individually.
Please make sure that you read the rules and instructions and follow them to the letter.
More information, photographs and videos of previous competitions can be viewed at: http://www.jskd.si
Opus 1 on Youtube:

http://www.youtube.com/watch?v=w6wKxt7xnkw
https://www.youtube.com/watch?v=aUDZW-3DB6w
https://www.youtube.com/watch?v=irsrbo3PbHQ
Additional Informations
Republic of Slovenia Public Fund for Cultural Activities (JSKD)

Nina MEŠKO

Štefanova 5, PO Box 1699, 1000 Ljubljana                                
Nina Meško                                                                        
Tel.: 00 386 (0)1 24 10 522
Fax: 00 386 (0)1 24 10 510
E-mail: nina.mesko@jskd.si




Franci Cotman

Tel.: 00 386 (0)1 24 10 523
Fax: 00 386 (0)1 24 10 510
E-mail: franci.cotman@jskd.si