INTERNATIONAL SUMMER DANCE SCHOOL – SDS 2022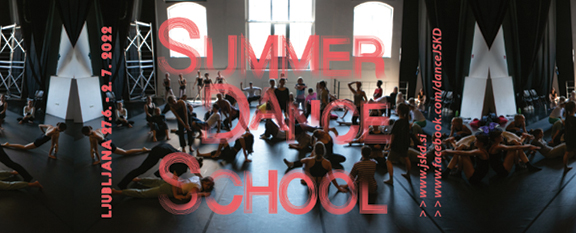 Ljubljana, June 27 – July 2, 2022
ACCOMMODATION SDS 2022
For accommodation in the immediate vicinity of dance studios and with SDS discount you have to apply here until 25 May 2022. After this date you have to arrange the accomodation by yourself. We recommend you to book your stay as soon as possible, otherwise accommodation is not guaranteed.
Contact:
Hostel Tabor; Vidovdanska c. 7 (ENTRANCE on Kotnikova ulica 4); 1000 Ljubljana, Slovenia; T: +386 1 234-88-40; M: +386 41 359-977; http://hostel.ddt.si/
Prices:
Room with 3 beds: 20 EUR
Twin (double) room: 22 EUR
Single room: 30 EUR
A buffet breakfast is included in the price.
They have central showers and toilets.
Sports grounds: volleyball, handball, basketball and football courts
Main BUS and railway station Ljubljana about 500m from Hostel, 5min walking distance.
You can use their mini kitchen for free.
Arrival can be on 27th June 2022 (anytime).
Departure can be on 1st, 2nd or 3rd July 2022 (before 10 a.m.).